MOSCOW (Sputnik) — Moscow is concerned by the escalation of the political crisis in Macedonia, the Russian Foreign Ministry said in a statement Thursday.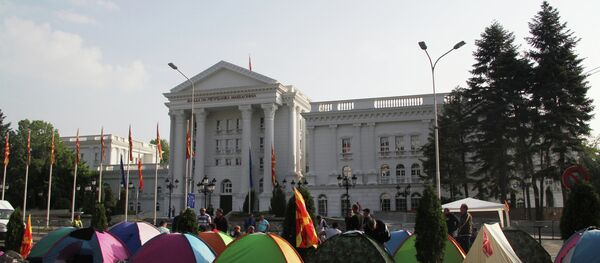 The political crisis in the Balkan state escalated on Tuesday after country's President Gjorge Ivanov
signed a decree to halt all legal proceedings
against the country's politicians. The decision has been criticized by both ruling and opposition parties, who called for protests against the president's decision, demanding his resignation and the holding of fair parliamentary elections.
"We have received messages about the escalation of the political confrontation in Macedonia that is taking place in Skopje with concern. We call on all the sides [to the dispute] to engage in political dialogue," the statement reads.
It was added in the statement that the Russian Foreign Ministry also calls on all involved to settle the confrontation by peaceful means with respect for the actions of the Macedonian authorities.