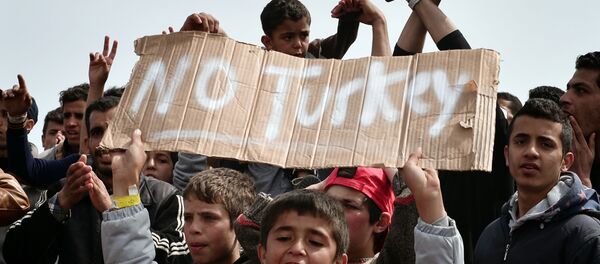 ATHENS (Sputnik)
–
Earlier in the day, a source in the Greek Defense Ministry told RIA Novosti that Athens had placed its Armed Forces on combat readiness due to "Turkish provocations."
Two Turkish F-16 aircraft during the period between 11.33 a.m. (08:33 GMT) and 12.19 p.m. twice flew over the Oinousses islands and four times over the island of Panagia, at the altitudes of 22,000 to 34,000 feet, according to the statement.
In recent days, Turkish military aircraft have been registered flying above the Greek islands in the northeastern part of the Aegean Sea, which is viewed as a potential threat by Athens.
The Greek military recorded over 1,400 cases of national airspace violations in 2015, according to the Greek General Staff's website.