UNITED NATIONS (Sputnik) – On February 2, the European Commission adopted an action plan to bolster the fight against terrorism financing, identifying three priority areas of tracking financial operations linked to funding terrorism, disrupting sources of terrorism revenue and encouraging international cooperation on the issue.
"Financial intelligence can reveal the structure of terrorist groups, the activities and travel patterns of individual terrorists, and their logistics network," Je-Yoon Shin told the UN Security Council Counter-Terrorism Committee on Thursday, stressing that Daesh and its affiliates cannot operate without their financial network.
Je-Yoon Shin expressed concern over the lack of measures undertaken by countries to counter the funding of terrorism.
"It is not enough to pass laws and regulations," the FATF president stressed adding that countries fighting against terrorist groups "need to ensure that they use these tools effectively and that their authorities are properly trained and resourced. This includes law enforcement agencies, financial intelligence units and regulatory bodies."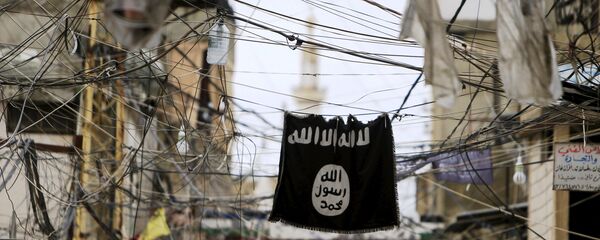 In December 2015, Je-Yoon Shin addressed the UN Security Council meeting of financial ministers to highlight the urgent need for them to partner with the United Nations and for countries globally to take effective measures to cut off terrorist funding.
Daesh has seized vast areas in Iraq and Syria, forcing thousands of people to flee their homes. The group, banned in a range of countries including Russia and the United States, is notorious for its brutal tactics, such as public beheadings and the stoning of women. It is known for its successful online propaganda and social media recruitment, which primarily target young people from around the world.
Daesh has claimed responsibility for a number of major terrorist attacks, including the ones in Brussels and Paris.