MOSCOW (Sputnik) — Earlier in the day, media reported that Russian security services were conducting searches in the companies belonging to Prokhorov's Onexim Group. Some media outlets linked the searches with the alleged pressure put on Prokhorov to sell RBC, which had published several materials related to the offshore scandal.
"This information is a priori incorrect. It is absolutely inappropriate to link some actions, let's call them investigatory, which are taking place in the holding, with the editorial activity of the RBC holding company, especially to link it somehow to the Kremlin," Peskov told journalists asked to comment on the reports.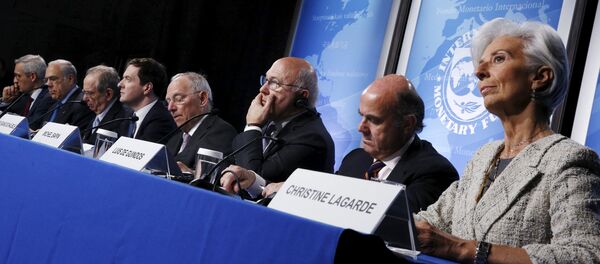 The Kremlin spokesman also denied media reports on the pressure applied by Moscow on RBC to change its editorial policy.
"I do not have any information on the cause of these searches and for now we assume that there has been no explanation of the reasons for the searches either from law enforcement, investigative authorities, or from the holding," Peskov added.
According to the Kremlin spokesman, Russian President Vladimir Putin has no immediate plans to meet with Prokhorov.
On April 3, Germany's Suddeutsche Zeitung published materials it claimed came from the Panamanian Mossack Fonseca company, exposing alleged involvement of a number of world leaders and their circles in tax havens schemes. Some individuals, who had been reportedly close to Putin, were mentioned in the report.
Last week, Putin said there was no sense to discuss his alleged personal involvement in the offshore schemes, as his name was not even mentioned in the leaked papers.