MOSCOW (Sputnik) — Statistics provided by the Corps to the Fox News television channel show that only 30 percent of 276 F/A-18 Hornet strike jets in its service are airworthy. Out of 147 heavy-lift Super Stallion helicopters, only 42 have not been grounded.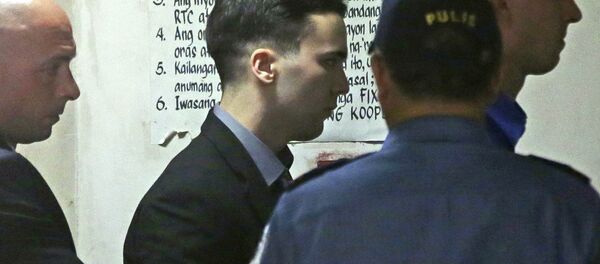 1 December 2015, 21:26 GMT
The channel talked to officers at the Beaufort air station in South Carolina who said pilots were flying less and repairing their aircraft more since the defense budget was trimmed down to $560 billion from $691 billion over the past five years.
"This last 30 days our average flight time per pilot was just over 4 hours," Commanding Officer Harry Thomas told the network, adding this figure used to be between 25 and 30 hours a decade ago.
According to Fox News, "cannibalizing" – the practice of taking parts from one multibillion-dollar plane to fix another – has become the new norm as Marines are struggling to bring jets back into service. Many of them were worn down by lengthy campaigns in Afghanistan and Iraq.