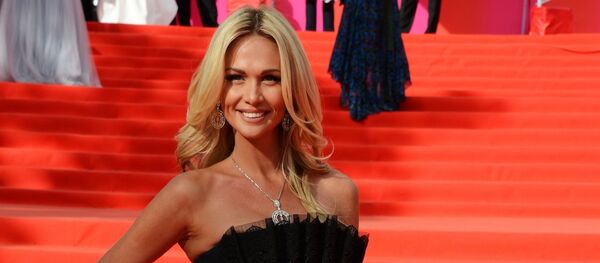 A girl from Tyumen, Yana Dobrovolskaya, 18, won 2016
Russia
's national beauty pageant against 50 of the most beautiful girls from all across the country. She is now officially the most beautiful girl of Russia for the next year.
Dobrovolskaya has been awarded with an exclusive crown made of white gold and decorated with diamonds and pearls that cost $1 million — a symbol handed over from the previous winner to the new one — from the hands of 2015 winner Sophia Nikitchuk. Besides, Yana received a monetary prize of 3 million rubles and a Hyundai car and, most importantly, an opportunity to represent Russia in an upcoming Miss World and Miss Universe pageant.
Aged 18, 174 cm tall, Russia's officially most beautiful girl studied ballroom dance for 12 years, she is fond of child psychology and she loves books. Her biggest dream is to become a renowned dance teacher and to "train champions", for which Yana said she will spend a part of her prize.
​Asked if she is afraid to represent Russia on international beauty pageants, she said "I took part at Sochi Olympic Games as an artist, therefore I know what it is to protect the honor of the country. I love my country and I will do everything to make a worthy performance."
Miss Russia has taken place every year since 1927. The trademark golden crown was created by Maksim Voznesensky's "Jewellery Theatre" shop in 2010. This year's contest topic was "space", dedicated to the 55th anniversary of Yuri Gagarin's first spaceflight.