MOSCOW (Sputnik) — Russian President Vladimir Putin and US President Barack Obama agreed in phone call on Monday to continue efforts aimed at ensuring the cessation of hostilities in Syria, the Kremlin press service said.
"The leaders discussed in detail the situation in Syria, reaffirming their commitment to maintaining the cessation of hostilities brokered by Russia and the United States in that country, a well as to ensuring humanitarian access to relevant areas in Syria," the press service said in a statement.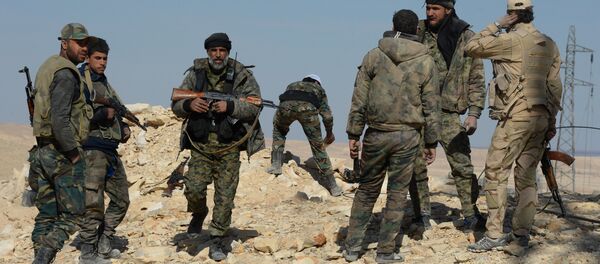 "The Russian and US presidents have emphasized the importance of ongoing intra-Syrian talks in Geneva under UN aegis, which are aimed at finding political solutions for the settlement of the Syrian conflict," the press service added.
An agreement on the cessation of hostilities in Syria, mediated by Moscow and Washington, came into force on February 27. The agreement does not apply to terrorist groups such as Daesh and al-Nusra Front.
"Vladimir Putin highlighted…the need for the closure of the border between Syria and Turkey due to continuing infiltration of militants ans supplies of weapons to extremists through that route," the statement added.
Moscow has repeatedly called for closing the border between Syria and Turkey as it considers it to be the main conduit of terrorist reinforcements to outlawed Daesh and al-Nusra Front groups operating in the war-torn country.
"The sides also agreed to boost further the coordination of bilateral efforts in Syria, including between respective security bodies and the military," the statement said.