MOSCOW (Sputnik) — In December, the ministry and the company specializing in energy management and automation, signed a Memorandum of Understanding on implementation of the special investment contract that would facilitate expansion of the company's production in Russia.
"We are looking for new spheres to investment. Our company has a positive outlook and is currently negotiating a special investment contract with the Russian Ministry of Industry and Trade, that hopefully will be signed in April," he said.
Speaking about the recent investments of the company, producing electrical products at six factories it owns in Russia, Stasi noted that Schneider Electric had invested $7 million in a service center in Moscow to be launched this year as well as the company's IT-center at the Skolkovo innovation center.
The company is taking advantage of the import substitution program launched by the Russian government, Stasi said.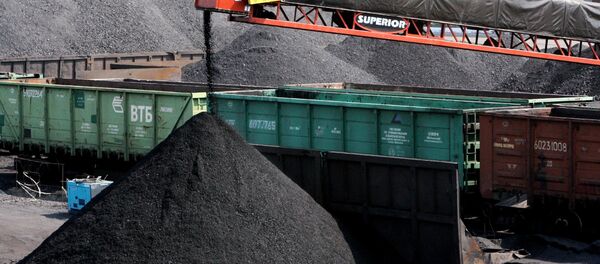 "As an investor, our company is very optimistic about possibilities that Russia's market can offer. For the last five years we have been accelerating our investments into the Russian economy. Currently, we are benefiting from being a local producer thanks to a new policy adopted by the Russian government," Jean-Louis Stasi said on the sidelines of the ongoing Russian oil and gas industry week that is taking places in Moscow.
Import substitution in Russia's economy, urging companies to localize their production and create new work places in Russia, has become actual since mid-2014, after the Western states imposed several rounds of sanctions against Moscow, citing its alleged involvement in the Ukraine conflict denied by Russia. The restrictions targeted Russia's banking, energy and defense sectors.
Stasi is a guest speaker at Russia's third National Oil & Gas Forum taking place in Moscow Between April 19-21.
Russia's National Oil & Gas Forum is organized by the Russian Energy Ministry and brings together a range of senior officials, industry leaders and international guests for evaluating challenges faced by the Russian oil and gas industry at home and abroad, as well as forecasting scenarios for the development of the industry and strengthening international cooperation.