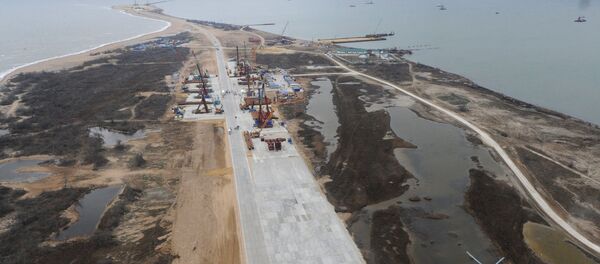 The project will be carried out within the free economic zone. The groundbreaking ceremony of the future factory 'Crimea Shoes' was held on Wednesday.
Construction will be carried out at a site in the town of Yevpatoria in Crimea. The project consists of three phases; the first commissioning is scheduled for the end of 2016.
"It is planned that in the factory unique equipment will be installed, advanced production lines will be introduced, and resource-saving technologies will be implemented. In the near future it is planned to create the most modern production line of high quality shoes available for citizens of Russia," a company spokesperson said.
Russian-German Company Zenden has been in the Russian market since 1998. The company is engaged in the manufacture and sale of footwear and goods made from leather.