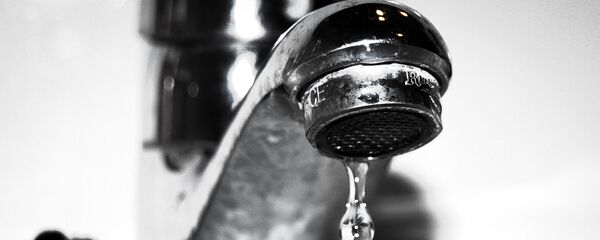 26 February 2016, 20:15 GMT
Snyder, who has been under intense scrutiny and investigation following allegations that he intensely mishandled the city of Flint's water crisis, took home five jugs of filtered tap water on Monday, and asserted that he will be drinking and cooking with it. He claims that he will continue to restock on subsequent trips.
Flint residents remain wary of using their water, after lead and other contaminants were found at unhealthful levels, in some cases so high that it was considered "toxic waste" by Environmental Protection Agency standards.
"Flint residents made it clear that they would like to see me personally drink the water, so today I am fulfilling that request," the Republican governor said in a statement.
The home from which he drew the water once tested far above the federal action level for lead, but has received lead-removing filters which residents are told makes the water safe to consume.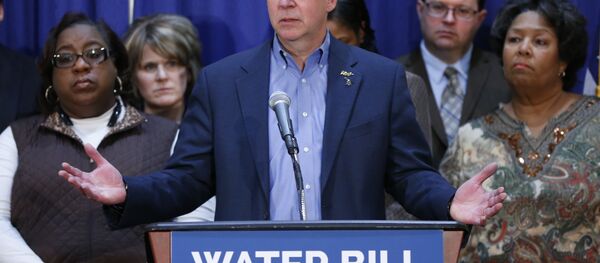 Snyder has refused calls for his resignation, despite his administration insisting for months that the poisoned water was safe for residents.
The contamination of Flint's water began in April 2014, when the city stopped receiving its supply from Detroit, instead shifting to water taken directly from the Flint River, a source known to have a high corrosive salt content. Corrosive salts in the water damaged the pipes, which contain lead, causing that material to be released into the water, and contaminating it.
In October, the state changed the city's drinking water source back from the polluted Flint River to the Detroit water system.
Lawsuits against the state and the governor allege violations of the Safe Drinking Water Act, a federal law which protects the public drinking water supply. Snyder blames the US Environmental Protection Agency, which in turn blames state officials, saying that they did not act quickly enough.