"He's not the first and I'm sure he will not be the last to be criminalized," Galloway tells Loud & Clear, referring to Sputnik Turkey's Tural Kerimov, who had his passport and credentials revoked by authorities at Ataturk Airport in Istanbul on Tuesday.
"A German television reporter just recently was also in the same fix, and even their [the Turkish government's] own members of Parliament are being charged with treason for telling the truth to the Parliament and the people and the journalists," Galloway says.
"This Erdogan regime has begun to go from bad to worse and it's difficult to see where it will all end, but effectively, Turkey is no longer capable of being described as a democracy."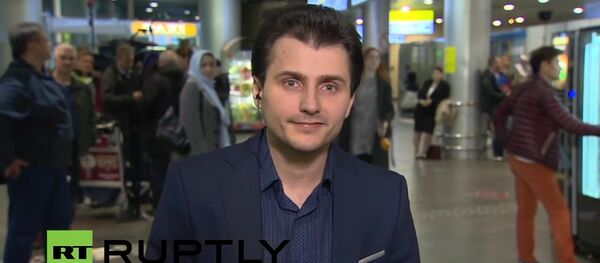 Sputnik is the latest in a series of Turkish media outlets being closed under the government of President Recep Tayyip Erdogan.
"They're telling the truth," Galloway says, referring to the deported and detained journalists, "and it's a truth that's a very ugly one, which is that the Erdogan regime is up to its neck in the crimes that are being committed in Syria…Now the secret is out and now, in their ire, they are retaliating against any journalist they can lay their hands on."
"This is a war against all democratic freedoms in Turkey. And all right-thinking people should shun the Erdogan regime and stand-up in solidarity with the people who are being oppressed there. Whether journalists or human rights activists or merely those of the Kurdish ethnicity, this is a real storm being visited on the people of Turkey and those trying to work there."
Even though Turkey is a key part of the NATO alliance, it seems unlikely the United States or any other Western powers will stand up against Erdogan's increasingly fascist tactics.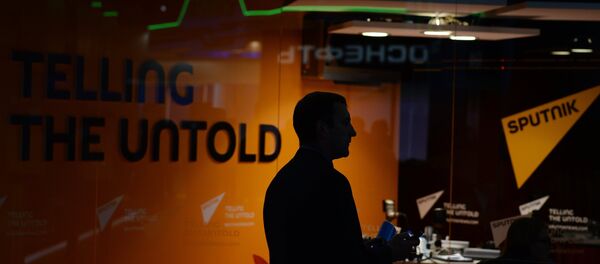 "…They are hypocrites," Galloway says. "The reality is that Turkey is not a democracy. Therefore it should not even be a part of NATO."
A longstanding member of the West's military alliance, Turkey is also using the ongoing refugee crisis to push for membership within the EU.
"It's also been in accelerated talks on joining the European Union. Which ditto goes around the world telling everyone they are a collection of free and democratic countries."
"So both NATO and the European Union are exposed, in all their hypocrisy, in relation to Erdogan's regime."