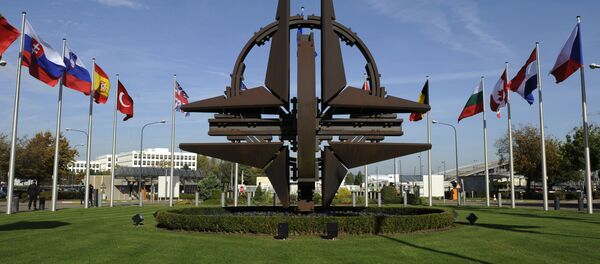 In an interview with Sputnik, Jan Oberg, director of the Transnational Foundation for Peace and Future Research, criticized both NATO and Russia for treating each other as enemies and noted that both sides can achieve a lot through cooperation.
According to the expert, neither of the parties is able "apply empathy" to each other and take the interests of the other side into account.
"There is a huge need for NATO rethinking what it does. But of course also for Russia to think: why do you invest so much in your military, why are you such a huge arms exporter, why do you have nuclear weapons," the expert told Sputnik.
Earlier on Wednesday, Russian Envoy to NATO Alexander Grushko told journalists that there are currently no positive elements on the Russia-NATO agenda. In his turn, NATO Chief — Jens Stoltenberg — also stated Russia and NATO have profound disagreements, and Wednesday's Russia-NATO Council meeting did not change that.
Despite the fact that Stoltenberg acknowledged that both sides are able to engage in dialogue despite the existing disagreements and suspended practical cooperation, the relations between Russia and NATO generally remain strained.
"Whenever you point a gun at somebody, that somebody feels uncomfortable. And that is why we have to go back to the 1980s concept of Willy Brandt: we — East and West, Russia and NATO — we cannot be safe, cannot feel secure unless we have common security. We can only be secure together and not by confrontation, not by threats, not by exercising, not by provocation, not by a bad language, not by talking down to each other," Oberg stated.
The NATO-Russia Council fell apart in June 2014, following the Ukrainian crisis. The meeting was designed to restore constructive relations between parties but failed due to differences in NATO and Russia's positions.
"For NATO, enough has never been enough. It always wanted more expansion […] and now there is another player who is also doing things in Syria. And I believe that this is the time for recognition, for NATO saying: Ok, we made a mistake 25 years ago and it's time that we change this and take some confidence-building measures and build better relations. Also because nothing can be solved in Syria without Russia," Oberg argued.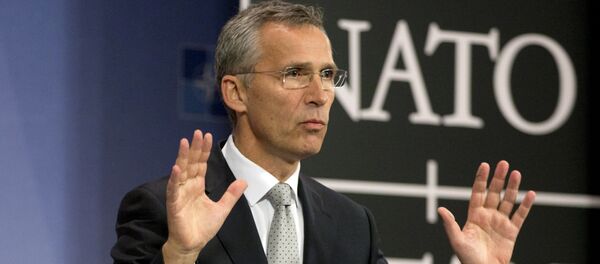 27 January 2016, 21:00 GMT
Following the meeting, Stoltenberg touched upon another controversial issue, namely, the placement of NATO's ballistic missile defence systems close to Russian borders, which is perceived by Russia as a threat to its national security. NATO Secretary General stated that the shield is aimed at protecting Europe against Iranian ballistic missiles, but Oberg called such justification an "intellectually low-point" and "absurd".
"There is no way in which that would not be seen as provocative by Russia. And telling us that this is because Europe is threatened by Iran, is simply intellectually too lousy," the expert concluded.