GENEVA (Sputnik) – Talks between Syrian government and the remaining opposition delegates in Geneva should continue despite the Saudi-backed High Negotiations' Committee (HNC) decision to suspend its participation, UN Envoy for Syria Staffan de Mistura said Thursday.
"HNC's statement on their departure can be qualified as an act of pressure… Talks should continue with those who stay," de Mistura said in an interview with the Swiss RTS broadcaster.
Most of the HNC delegation members have left Geneva in protest of the ongoing violence in Syria for which they blame the Syrian government.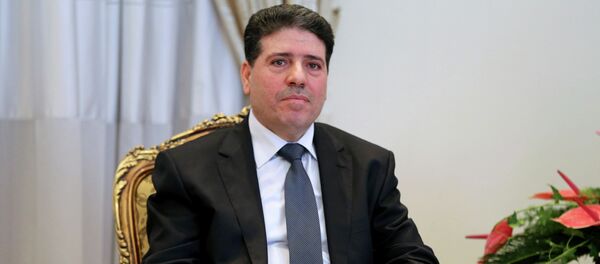 Staffan de Mistura said also said that the talks will continue next week.
"Of course," de Mistura told the RTS Swiss broadcaster, asked whether the talks would continue next week.
The UN envoy added that the Russia-US-brokered cessation of hostilities, whose violations prompted the Saudi-backed delegation to suspend their participation and leave Geneva, needs to "resume." He underscored the need to be "more active" on providing humanitarian assistance to war-torn Syrians.
"We should ask stakeholders to hold a joint meeting. We will do it," de Mistura stressed, referring to the International Syria Support Group (ISSG) co-chaired by Russia and the United States.
"We should never exclude the possibility of a peaceful settlement of this horrible war in Syria. Intra-Syrian talks should continue," de Mistura told the broadcaster.
"Russia and the US helped to implement ceasefire that lasts already for 48 days. It's a miracle," de Mistura noted.
"But we should remember that we are limited in time, we are in a hurry," the UN envoy stressed, when asked what steps he expected the two countries to take next.
De Mistura added that the International Syria Support Group, co-chaired by Russia and the United States, should convene for a joint meeting.