On Thursday, an Atlantic Monthly poll suggested that 85% of US voters believe America has "lost its way" and 65% of Americans would like to see "radical change." The poll was released just two days after establishment favorite Hillary Clinton scored a major victory in the New York primary, becoming the presumptive Democratic presidential nominee.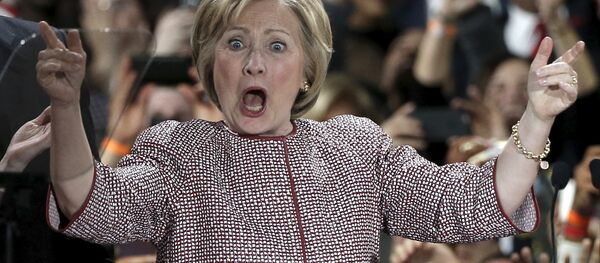 The results point to a deep desire in America for a third-party candidate and a deepening distrust among political partisans with establishment solutions espoused by both the Democratic and Republican Party. 
Despite the long-held dominance of the two party system, which every four years decides which two candidates Americans are allowed to vote for in the November presidential elections, a plurality of American voters identify as unaffiliated, that is, some 43% of American voters are neither Democrat or Republican.
The stage may soon be set for a viable third, and even fourth, party candidate for the US presidency in 2016. 
In recent weeks, Republican leaders have initiated a Never Trump Movement, aimed at denying the frontrunner their party's nomination.
The anti-Trump coalition, led by 2012 Republican presidential nominee Mitt Romney, questions Trump's loyalty to the party, fearing that his bellicose rhetoric will negatively impact other Republican candidates.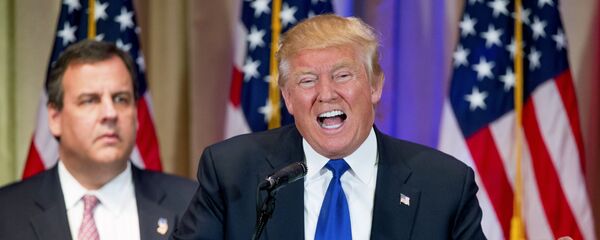 Trump has repeatedly hinted in recent months that he could run as an Independent, if he feels he isn't treated fairly. If the candidate secures a plurality of Republican votes, but is denied the nomination, Trump has threatened to make a third-party run.
US political pundits believe that if Trump were to pursue a third-party candidacy, he would all but give the presidency to Clinton by cleaving the Republican party in two. However, this scenario is thought by some to be the one way to prevent a Clinton presidency in 2016. 
If Trump splits a conservative vote with a generic Republican "white knight," Bernie Sanders could conceivably cobble together a sufficient coalition between Democratic Progressives and unaffiliated voters to compete as an Independent candidate.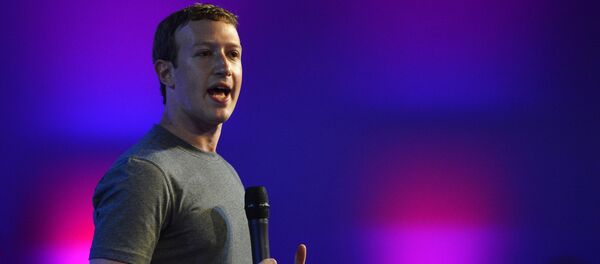 The poll suggests that, in a four-way race between Hillary Clinton, Mitt Romney, Donald Trump and Bernie Sanders, the only two candidates likely to lose are Clinton and Romney.
The American people are clamoring for "radical change," and a break from the two-party system. The 2016 political cycle has already had plenty of twists, turns and surprises, with over six months to go.