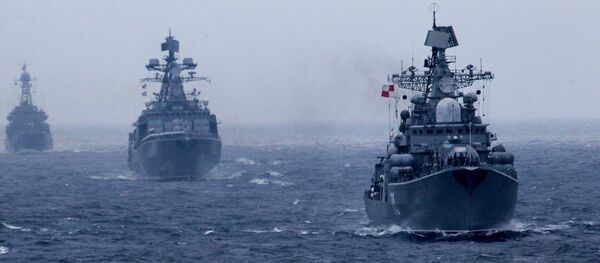 MOSCOW (Sputnik)
–
Russian tactical military exercises with landing ships, missile cruisers, fighter jets, and amphibious aircraft from the Crimea Naval Base have begun in the Black Sea, the Russian Defense Ministry's Black Sea Fleet press service announced Friday.
"A group of fire support ships is conducting artillery fire against coastal targets and marine vessels near the Opuk Marine Landing Range," Black Sea Fleet spokesman Capt. 2nd Rank Nikolai Voskresensky said.
He added that Su-30SM Flanker multirole fighters and anti-ship amphibious aircraft will also participate in the exercises.