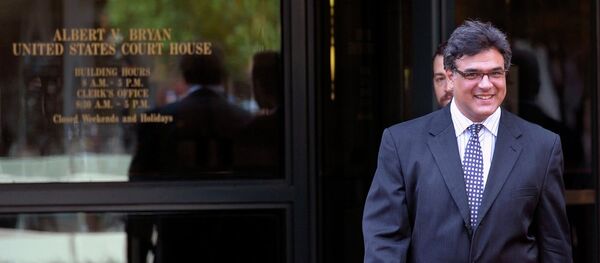 29 January 2016, 20:36 GMT
A civil lawsuit alleges that two CIA contract psychologists devised torture methods against three former detainees at secret prisons in the early 2000s. The alleged victims are now claiming damages.
In a ruling from the bench at federal district court in Spokane, Washington, Senior Judge Justin L. Quackenbush said he would deny a motion to dismiss the lawsuit against James E. Mitchell and Bruce Jessen. 
Both men are accused of creating programs that executed waterboarding, sleep deprivation, confinement in small boxes, rectal feeding and beatings against detainees, according to a 2014 Senate Intelligence Committee Report.
The plaintiffs include Mohammed Ahmed Ben Soud, a Libyan who was arrested in Pakistan in April 2013. He allegedly was held in a "secret" Afghan prison where he was tortured. He "continues to suffer deep psychological harm," the suit reads.
Suleiman Abdullah Salim, a Tanzanian, was allegedly sodomized and chained to a wall for 14 months in solitary confinement at a secret Afghan prison called the "salt pit." He now lives in Zanzibar, Tanzania.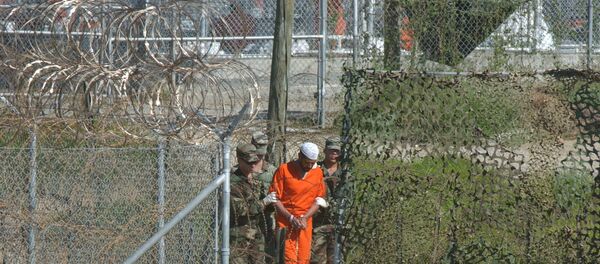 11 February 2016, 21:19 GMT
The other plaintiffs are the family of Gul Rahman, an Afghan farmer who died of hypothermia, beatings and other abuse after two weeks in CIA custody in November 2002. The CIA later admitted it was a case of mistaken identity.
Lawyers for all three plaintiffs want Mitchell and Jessen to pay compensatory damages of more than $75,000, punitive damages and attorneys' fees. 
"It's unprecedented," said Dror Ladin, the American Civil Liberties Union attorney who argued the plaintiffs' case in court Friday. "No CIA torture victim has ever taken this step toward accountability. Every previous lawsuit has been shut down before this stage."
Lawyers for the defendants argue they were not part of the alleged torture.
"They did not make decisions about Plaintiffs' capture, treatment, confinement conditions, and interrogations; and they did not perform, supervise or control Plaintiffs' interrogations," defense attorney Christopher Tompkins wrote in court documents. 
Both parties have 30 days to submit documents and gather evidence.