In the Daesh — the so-called Islamic State or ISIS — stronghold of Mosul, 250 women paid the ultimate price for refusing to marry their captors and become sex slaves.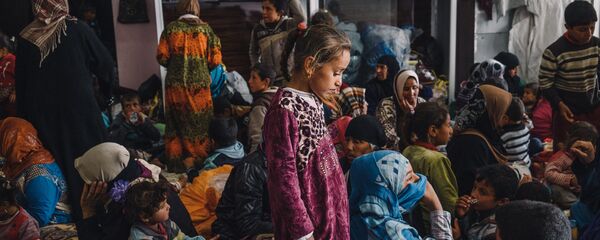 Kurdish Democratic Party spokesman Said Mamuzini told London-based Kurdish news agency AhlulBayt that the girls were ordered to take part in these acts or face death.
"At least 250 girls have so far been executed by the IS for refusing to accept the practice of sexual jihad, and sometimes the families of the girls were also executed for rejecting to submit to IS's request," he said.
Zainab Bangura, the UN's special representative on sexual violence in conflict, said ISIS militants are institutionalizing sexual violence as a crucial tactic in their reign of terror.
However, this instance is not the first time Daesh has terrorized women for refusing sexual acts. Last November, UN testimony revealed that at least one girl had been burned alive for refusing to take part.
Bangura said ISIS regularly captures "pretty virgins" to be used as sex slaves. In March, German doctor Jan Ilhan Kizilhan revealed that a girl had set herself on fire in order to appear less attractive to her jihadist captors. In another case, an 8-year-old girl had been sold and raped.