MOSCOW (Sputnik) — A Soyuz-2.1a carrier rocket has been installed at Russia's new Vostochny Cosmodrome's launch site ahead of its first space launch, Russia's Federal Space Agency Roscosmos said Saturday in a statement.
"A Soyuz-2.1a space rocket was taken out of the technical facility to the launch site of the Vostochny Cosmodrome and was installed to the launch pad," the statement reads.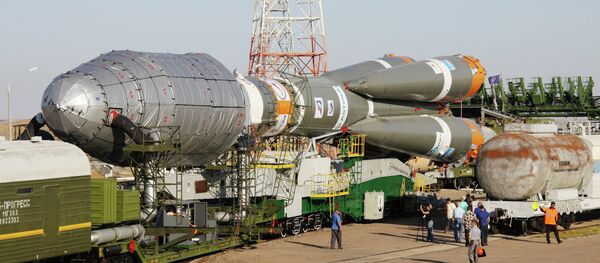 On February 12, Russian Deputy Prime Minister Dmitry Rogozin announced that the carrier rocket had been assembled ahead of its maiden launch from the Vostochny spaceport scheduled for April 27.
The Soyuz-2.1a rocket will lift off from Vostochny to orbit small research satellites, such as Aist-2D, Mikhailo Lomonosov and SamSat-218.
Vostochny, which has been under construction since 2012, is expected to reduce Russia's dependency on the Baikonur space center in Kazakhstan. Baikonur is on lease to Russia until 2050.