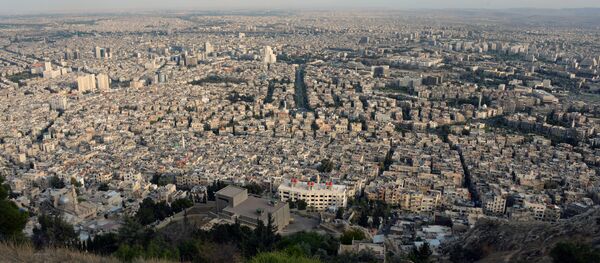 MOSCOW (Sputnik) — A ceasefire has been agreed between the government and a militant group in Syria's western Quneitra province, which includes the Israel-occupied Golan Heights, the Russian military said Saturday.
"In the al-Quneitra province, ceasefire agreement with a field commander of an armed formation (more than 30 men) has been achieved," the Russian reconciliation center said in a weekly bulletin.
Fighting continued on Saturday in the western Latakia province and in Aleppo on the border with Turkey, the statement said. It accused al-Nusra Front militants of shelling civilians and government troops.
Russia has been mediating a ceasefire in parts of Syria since February. More than 50 armed groups have signed up to the truce with the government, although the al-Nusra Front and Islamic State (Daesh) terror groups are not part of the deal.