Saakashvili explained that he would return to the country following parliamentary elections scheduled for October, saying that he expects the United National Movement, a center-right opposition party which he formally leads, to win a majority and form the government.
"It's necessary to hold the elections, to win, and to come and help the people who have won," the politician noted.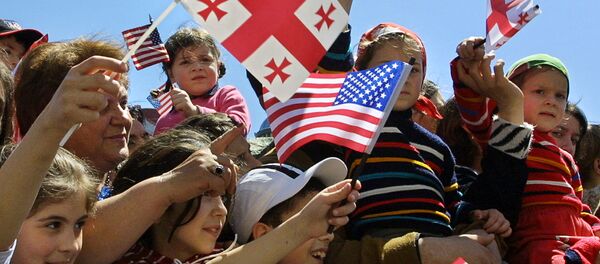 The ex-president also boasted that Georgian politics today only has two real leaders – himself and former Prime Minister Bidzina Ivanishvili. "There is no third force at this moment; the rest are just an imitation," the former president said.
Saakashvili was forced to flee his native country in November 2013, with Georgian prosecutors later filing several criminal cases against him in absentia related to abuse of office and the embezzlement of nearly $5 million in public funds for personal use. The politician was later declared wanted inside Georgia. In June 2015, Georgian authorities said that they had exhausted the possibility of extraditing Saakashvili, since he had been granted Ukrainian citizenship.
The Georgian politician emphasized that his desire to return home does not mean that he is looking to flee Ukraine, since his policy team intends to continue its work reforming Odessa. Instead, he cryptically noted that "the choice is not Georgia or Ukraine. The choice is for a common bright future."
Commenting on Saakashvili's intention to go home, Svobodnaya Pressa columnist Andrei Ivanov suggested that the disgraced former president's "chances for a triumphant return to big politics are extremely low." This, he noted, is connected to the charges he faces, and to the fact that, without Georgian citizenship, he can't actually hold public office.
Furthermore, "during the years of his rule Saakashvili lead the majority of Georgians to impoverishment, and brutally dispatched with his critics. Of course Georgians have not forgotten the failure of his military adventurism in 2008 in South Ossetia, either" (which prompted Russian intervention and the region's declaration of independence from Georgia).

"Why then has Saakashvili begun speaking about his victorious return?" the columnist asked. For answers he turned to the experts.
According to Iosef Shatberashvili, the leader of the Georgian Alliance of Left Forces, Saakashvili's talk of a return could indicate plans for a new color revolution in Georgia.
"It's worth remembering that Saakasvhili was never normally elected by anyone. He always came to power as a result of shady enterprises. [In 2003] he became president after a coup. And now, in 2016, if he returns to Georgia (which I strongly doubt will happen), it will be after a coup, a revolution or a military takeover. Legally, Saakashvili will not be elected by anyone, especially after his long reign, which was marked by torture, and the physical destruction of opposition figures. Georgians remember him as a disgrace who lost the war in one day."
"Saakashvili's words about returning, in my opinion, are an indication that there are plans to stage some sort of coup in Georgia, some sort of action against Georgian statehood and the overthrow of the legitimate government," Shatberashvili warned.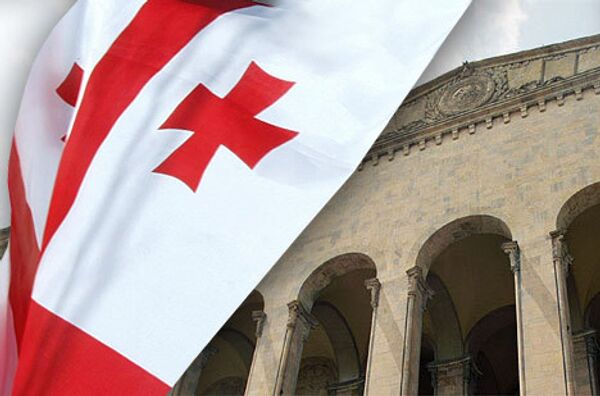 According to the politician, because he faces low popularity at home, Saakashvili may hope for support from US Republican hawks, including his long-time friend and ally Senator John McCain. "But I don't believe that the Georgian people will again retake this disastrous path. The wheel of history, as they say, cannot be reversed."
For his part, Alexei Martynov, the director of the Moscow-based International Institute for New States think tank, suggested that Saakashvili doesn't actually have plans to return to Georgia, but rather is looking to shore up his power as Odessa governor.
"Let's not forget: Saakashvili has been stripped of his Georgian citizenship…I think these kinds of inflammatory statements are linked to a desire to stay in public view. His efforts today are concentrated on Ukrainian domestic policy. Thanks to his American backers, Saakashvili got a nice 'chuck of fat', in the form of the Odessa region, which has many industries and the Odessa port. Odessa will be the last to fall to the destructive processes eating away at the Ukrainian economy. So Saakashvili is not going to leave Ukrainian politics, and I don't think he seriously intends to return home."
Ultimately, Martynov suggested, Georgia does remain vulnerable to destabilization efforts, but the chances are low, due to the instability in the region.  "It's unlikely that Georgian society will allow itself to fall to internal turmoil. Everyone senses that the Transcaucasian region is under threat, and no one wants a large scale war in the region. Georgian society has turned toward self-preservation." Because of this, the analyst says, he has high hopes that the country will not fall to any pseudo-revolutionary upheaval.