WASHINGTON (Sputnik) — According to an NBC News/SurveyMonkey weekly poll, 50 percent of Republican and Republican leaning voters say they support the New York real estate tycoon for the GOP nomination, while 52 percent of Democratic and Democratic leaning voters say they would choose the former US secretary of state to be their party's nominee.
When Republicans were asked how likely it would be that they would vote for the candidate they support 57 percent said that they were "absolutely certain," while 65 percent gave the same response on the Democratic side.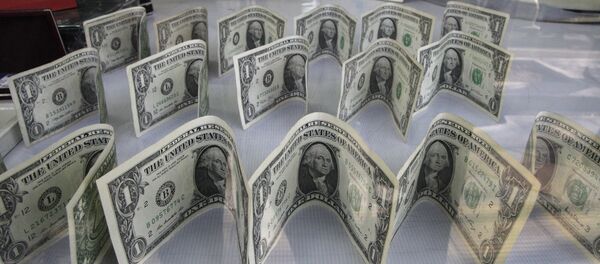 Over the course of this year's primaries, many analysts have predicted that US real estate tycoon Trump will likely win the 1,237 delegates needed to become the Republican Party's nominee. While Clinton, after major victories in key US states such as New York, is on path to becoming the party's nominee.
The results of the latest poll come as voters from the US states of Pennsylvania, Rhode Island and Connecticut head to the polls. The US presidential election is scheduled for November 8, 2016.