Last December, the Russian Defense Ministry provided satellite images showing oil being smuggled from Daesh-controlled oil fields in Syria to Turkey. Turkish President Recep Tayyip Erdogan rejected the allegations, claiming Turkey wasn't involved in financing terrorist activities.
However, residents of the Syrian town of Shaddadi near the Jabisah oil field in the Hasakah province told otherwise. They said that up until February when Daesh still controlled the oil field, the jihadists continued to send oil to Raqqa and then ship it to Turkey using the Tell Abyad checkpoint on the Turkish-Syrian border.
"Then they sold it [oil] to Turkey in exchange for dollars and weapons," Hussein said, as cited by RT.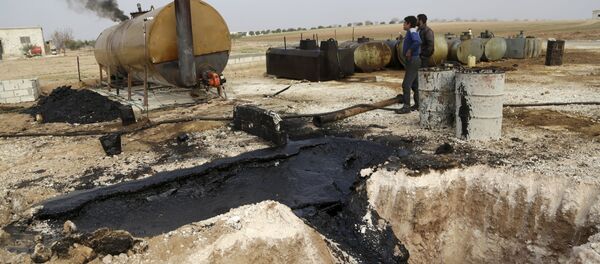 The Jabisah oil field was under Daesh control for a couple of years, until it was liberated by
Kurdish militia
and members of the Syrian Democratic Forces (SDF) in February.
"When we came, [Daesh] were here. They destroyed everything, stole oil and gasoline," SDF fighter Matin Karzero told RT.
According to locals, Daesh used oil tankers they acquired after capturing Mosul to transport illegal oil.
"All the tankers were from Iraq. They were filled with Syrian oil. The oil was taken to Raqqa and then to Turkey," Amir Al Hajj, another resident of Hasakah province told RT.
Local residents also added that the terrorists were smuggling ancient Syrian artifacts using the same Turkish route. Many of the artifacts, some worth thousands of dollars apiece, have been turning up in antique markets in Europe and the United States.
Daesh controls large areas in oil-rich Syria, Iraq and Libya. Russia has repeatedly stated that Turkey is the main procurer of illegal oil from Syria and Iraq, accusing President Erdogan and his family of direct involvement in the Daesh oil business.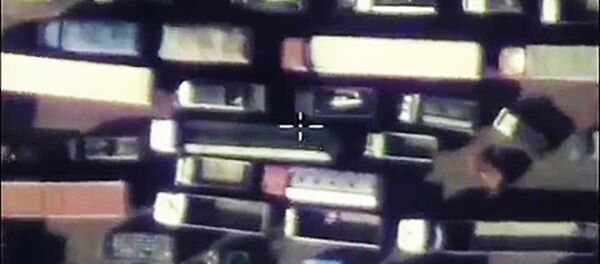 30 December 2015, 11:05 GMT
Last month, an exclusive RT documentary came across bundles of unique documents, which revealed the scope of the illegal oil trade and the revenue it provided. The report provided evidence that Turkey has been purchasing oil from Daesh and is either supporting or ignoring terrorists crossing its border into Syria.
According to the report, Daesh was said to have gained up to $2 million daily from oil sales before the Russian and US led coalitions largely destroyed the group's oil infrastructure in late 2015.