WASHINGTON (Sputnik) — Trump added that the United States, Russia and China are "not bound to be adversaries."
"An easing of tensions and improved relations with Russia, from a position of strength only, is absolutely possible," Trump stated in his foreign policy address. "This horrible cycle of hostility must end, and ideally will end soon."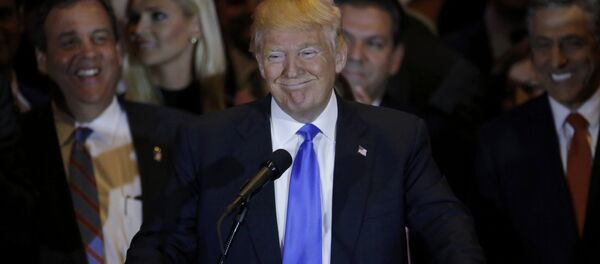 "We should seek common ground based on shared interests," he added.
Donald Trump said he will call for a North Atlantic Treaty Organization (NATO) summit to review the alliance's strategies if elected president.
"After I'm elected president, I will also call for a summit with our NATO allies and a separate summit with our Asian allies. In these summits we will not only discuss a rebalancing of financial commitments but take a fresh look at how we can adopt new strategies for tackling our common challenges," Trump said in his foreign policy address.