The immediate pretext for the US firepower is the deadly shelling of the Turkish border town of Kilis at the weekend, apparently by the Islamic State (IS or Daesh) terror group. Turkish authorities claimed that the militants fired missiles from Syrian territory. Five people were reportedly killed in separate attacks. 

"Turkish Prime Minister Ahmet Davutoglu has said all measures will be taken to prevent missile fire in Kilis,"
reported
Deutsche Welle.
The German news outlet also reported Turkish Foreign Minister Mevlut Cavusoglu as saying that the American-supplied High Mobility Artillery Rocket System (HIMARS) would be operational within weeks.
"Our main target is to clear Daesh from a 98-kilometer-long border area… When this is achieved, a safe zone would be naturally formed for Syrian refugees," added the foreign minister.
The American rocket system greatly extends the firing range from Turkey into Syria. Turkish artillery already in place is said to have only a range of 40 km, whereas the HIMARS guided missiles can reach up to 300 km. The notable thing about these numbers is that the key battleground city of Aleppo is less than 60 km from the Turkish town of Kilis where the HIMARS will be deployed, well within their firing range.
The question arises: is the Turkish regime of President Recep Tayyip Erdogan trying to bounce his American NATO ally into the Syrian war?
Aleppo – Syria's second city after the capital Damascus – is at a make-or-break moment in the five-year war. The Syrian Arab Army of President Bashar al-Assad, with the crucial military backing of Russian forces and Iranian and Hezbollah militias, is making gains against anti-government armed factions, which have besieged parts of the city since conflict erupted back in 2011.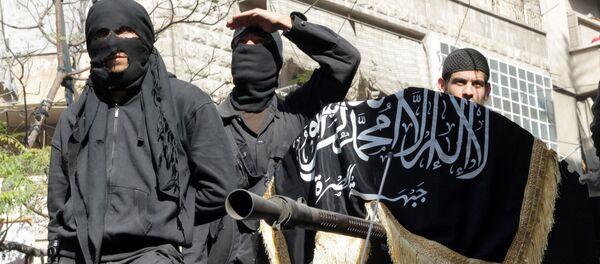 Most of the factions in Aleppo belong to Al Qaeda-linked terror groups Jabhat al Nusra and Daesh. Other related groups include Jaish al-Islam and Ahrar al-Shams, which Russia wants the UN to proscribe as terror organizations. Incongruously, the latter two groups are part of the so-called political opposition, the High Negotiations Committee (HNC), which this week walked away from the Geneva "peace talks".
If Aleppo should return to complete government control, the defeat of the myriad terror groups would spell the end of the Syrian war. The city is therefore the last stand by the armed factions.
The high stakes have also put the foreign backers of these terror groups on notice. As the main covert sponsors, Turkey and Saudi Arabia in particular stand to lose if Aleppo falls. Their investment in toppling the Assad government, with billions of dollars, will have been blown.
Washington, London and Paris are also complicit in sponsoring the covert war for regime change, politically and militarily, but arguably it is their regional clients, Turkey and Saudi Arabia, which stand to lose most from defeat.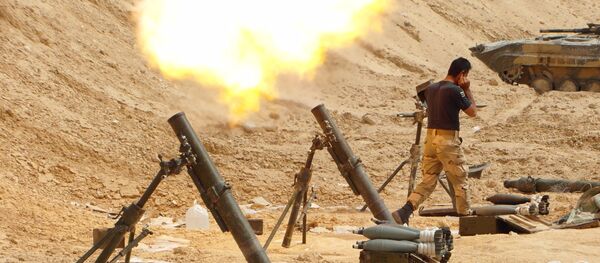 The US government
said
that it was considering a Plan B if the Geneva talks failed. This would entail stepping up weapons supplies, including anti-aircraft rockets, to "rebels" within Syria.
This week President Barack Obama disclosed that the US was sending 250 more special forces troops to join a cohort of 50 already present in Syria. The dispatch was vaguely reported as "helping rebels fight IS terrorists". But as always the details on the exact identity of such rebels are elusive.
Russian Foreign Minister Sergei Lavrov accused Turkey of scuppering the Geneva talks through its "decisive influence" over the HNC faction. By making the unrealistic ultimatum that Assad must stand down, the supposed negotiations were bound to hit a wall.
That outcome then opens up the American Plan B option. It is noteworthy that the HNC group enthusiastically welcomed Obama's announcement to send more special forces, even though those forces are purportedly being deployed to "fight IS" – with which HNC factions are intimately linked.
Washington's position is complex and contradictory. Yes, US Secretary of State John Kerry has worked with Moscow to implement a ceasefire on February 27 and ensuing political talks in Geneva. Nevertheless, the US objective has always been regime change in Syria.
And covertly various arms of US military power, pre-eminently the Central Intelligence Agency, have been involved in orchestrating and weaponizing proxy mercenary forces on the ground, including the Daesh terror group, despite official claims to be fighting this same group.
Both Turkey and Saudi Arabia have long been pushing Washington to intervene more in Syria to expedite the regime-change objective against Assad.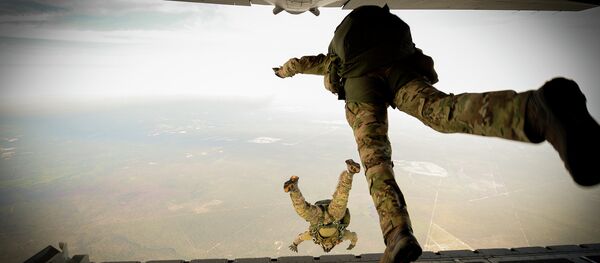 What the imminent deployment of the US rocket launchers on the Turkish border portends is that Erdogan and his Ankara regime are angling for Washington to become militarily committed in the conflict.
Of course, the ostensible pretext is to "protect" the residents of Kilis from Daesh and to set up a "safe zone" across the border for Syrian refugees.
But no-one with a sound understanding of Turkey's nefarious role in the Syrian conflict buys that. As Russian military surveillance has amply shown, Turkey is the main supplier of weapons, fighters and oil smuggling routes for the terrorists.
Not only Russian intelligence, but Turkish journalists have also exposed criminal complicity of Erdogan's regime – and that's why two editors of Cumhuriyet daily – Can Dundar and his colleague Erdem Gul – are currently facing life in prison if convicted on trumped-up charges of "espionage".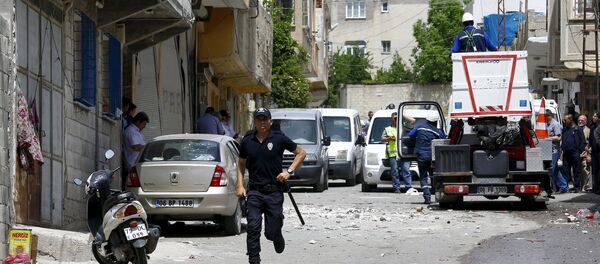 So, who really fired the shells at Kilis last weekend killing several civilians? Indeed, who has been firing on the town dozens of times in recent months? Daesh or one of its related terror offshoots?
That claim is implausible because the Turkish regime of Recep Erdogan and his state intelligence (MIT) are sponsors of these terrorists.
Which points to false flag operations carried out by Turkish forces in collusion with their terrorist proxies in order to furnish a convenient pretext.
Recall that two years ago then Turkish Foreign Minister Ahmet Davutoglu was actually caught on tape discussing with intelligence chiefs how to set up a "cause for war" with Syria. "I'll make a cause for war by ordering a missile attack on Turkey," said Davutoglu. The subsequent leak of the tape prompted his boss Erdogan to shut down youtube internet access in the country.
Also significantly, the latest atrocity in Kilis occurred on the same weekend that German Chancellor Angela Merkel was visiting a refugee center in the nearby Turkish city of Gaziantep. Merkel swiftly backed Ankara's renewed call for setting up "safe zones" inside Syria following the deaths in Kilis.
Washington's policy on Syria seems to be all over the place. Regime change, covert weapons, collusion with terrorists, ceasefire, peace talks, Plan B and so on.
What Erdogan's regime seems craftily aiming for is to push Washington into Plan B and hence deeper military intervention in Syria. Erdogan needs to salvage his jihadist proxies from defeat in Aleppo by getting American firepower deployed.
But unhinged Erdogan could end up igniting an all-out war between the US and Russia. And that's probably just what this megalomaniac and his Saudi cronies are betting on.
The views expressed in this article are solely those of the author and do notnecessarily reflect the official position of Sputnik.