German Minister of Foreign Affairs Frank-Walter Steinmeier admitted on Tuesday that envoys in Chile had neglected decades of human rights violations in the Colonia Dignidad commune.
"Over the course of many years, from the 60s to the 80s, German diplomats, at best, looked away," he said, adding that it was "no glorious chapter" for the German embassy in Chile.
The commune was founded by an ex-member of the Nazi party, Paul Schaefer, who fled Germany for South America after the end of the World War II.
Located a remote area, the enclave became a sect and acted as a detention camp, protected by barbed wire, where torture and sexual abuse were a daily routine for Chilean and German residents.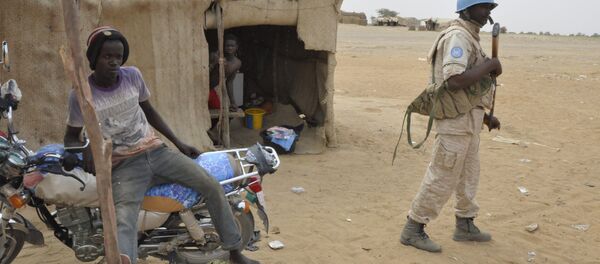 Schaefer was arrested in 2005 and sentenced to 33 years in jail after numerous victims filed lawsuits against him, testifying at trials that they were, for all intents and purposes, enslaved by colony leaders.
Steinmeier acknowledged that the German embassy in Chile "did too little for the protection of their fellow citizens in this colony." He also announced, at a screening of a documentary about the sect, that files on the colony, dating from 1986 to 1996, will be declassified for the sake of transparency and research.
In 2008 the German parliament released funds for projects supporting the reintegration into society of former commune members.
The former Colonia Dignidad facility still exists, but has been renamed Villa Baviera ("Bavarian Village"), and its current residents have turned it into a tourist site, a move disgusting to the site's former victims.
"It is something of a tourism center with aspects of the 60s, where a strange mix of Chilean farmers, German migrants, victims and culprits, exist," former resident and victim Winfried Hempel told German's Deutschlandfunk radio. "This is as if you had put a McDonald's into [former concentration camp] Buchenwald."
Schaefer died in a Chilean prison in 2010 at the age of 89.