Italy may soon pick up the baton of European leadership, outmaneuvering Germany, the EU's longstanding flagship.
The German government is unwilling to consider broader European interests if threatens its own political and economic interests and this spells trouble to other EU leaders.
"Merkel's high-handed refusal even to consider broader European interests if these threaten her domestic popularity has become a recurring nightmare for other EU leaders," UK-based economist and Chief Economist and Co-Chairman of Gavekal Dragonomics Anatole Kaletsky wrote in his article for Project Syndicate, referring to Berlin's bullying of Greece, Merkel's inconsistent refugee policies as well as her "mismanagement of the Minsk agreement in Ukraine."
"In short, Merkel has done more to damage the EU than any living politician, while constantly proclaiming her passion for 'the European project'," the economist stressed.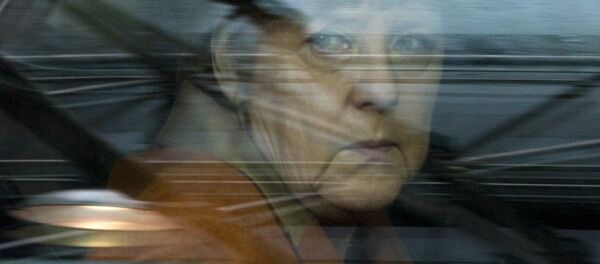 Europe, disillusioned with German leadership, is now seeking out new leader.
Alas, Britain, France and Spain do not suit since they have recently been bogged down in their own domestic issues.
Incredible as it may seem, Italy is an obvious candidate for this role, according to Kaletsky.
"Italy is resuming its historic role as a source of Europe's best ideas and leadership in politics, and also, most surprisingly, in economics," he underscores, pointing to remarkable achievements of the European Central Bank's (ECB) President Mario Draghi, energetic Italian Prime Minister Matteo Renzi and his team.
According to Kaletsky, Italy is leading a "quiet rebellion" against the pre-Keysenian economics of Berlin and the European Commission.
Indeed, after more than a decade of stagnation and repeated financial crises Italy's economy has emerged from recession. Under Renzi, the country has kicked off labor, pension, and administrative reforms that were merely unthinkable in the past.
"For the first time in at least three years, there are hopes the Italian economic cycle is changing for the better and that the improvement can be sustained," James Politi of the Financial Times wrote a year ago in his article "Italy: Back on its feet."

At the same time, the ECB's Italian president Draghi has transformed the financial institution into "the world's most creative and proactive central bank," Kaletsky remarked.
Draghi's program of quantitative easing has saved the euro by circumventing the Maastricht Treaty's rules against monetizing or mutualizing government debts, the economist narrates, adding that the ECB president is facing strong German opposition, most notably from Finance Minister Wolfgang Schauble.
However, in his latest interview with Germany's leading newspaper, BILD, Draghi struck back at his critics.
"Our policy [of cheap money] is working, but we must be patient; investor confidence has not yet been fully restored. For two years, the economy in the euro area has been growing month by month, banks are lending and unemployment is steadily falling," Draghi underscored, stressing that "the ECB obeys the law, not the politicians."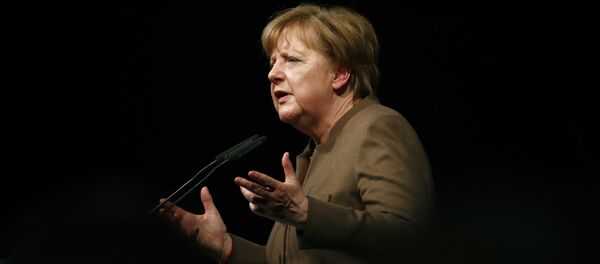 Meanwhile Italy's banks, especially Unicredit, have caught a second wind due to efficient policies conducted by Italian Finance Minister Pier Carlo Padoan.
According to Kaletsky, "the renaissance of Italian self-confidence and leadership" can be observed not only in the country's domestic politics but also in its foreign policy strategy.
"Italy is leading an effort to repair relations with Russia after the Ukraine confrontation and to strengthen cooperation over Syria. This campaign appears to be bearing fruit with a gradual lifting of EU sanctions against Russia, starting this summer," the economist emphasized.
Italy's bid for leadership is a step in the right direction, he noted.
"With luck, a new breed of wily and agile Italian leaders will out-maneuver the blundering German dinosaurs, whose outdated rules and doctrines are leading the EU toward extinction," Kaletsky concluded.