On Thursday, Republican presidential frontrunner Donald Trump refused to rule out the possibility of using nuclear weapons against Daesh in Iraq and Syria, but signaled that such a measure would be a last resort, referring to the carnage of atomic weaponry as "a horror."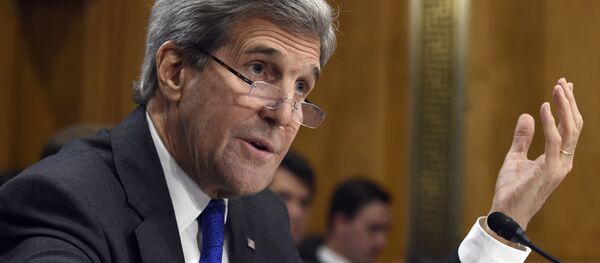 "The power of weaponry today is the single greatest problem that our world has, and it's not global warming like our president said, it's the power of weapons – in particular nuclear weapons," said Trump.
Washington foreign policy establishment appointees have scorned the presidential nominee for being a foreign policy lightweight, after Trump called for a reworking of America's commitment to NATO and the normalizing of relations with Russia.
The billionaire nominee received even more scorn from Beltway think tank "experts" following a keynote speech on foreign policy Wednesday before the National Press Club at Washington, DC's Mayflower hotel.
The speech, in which the candidate rather innocently said that the primary focus of his foreign policy would be to put "America First," received instant and obtuse rebuke suggesting that the nominee was a covert Nazi-sympathizer. "America First" was the slogan of Charles Lindbergh in the late 1930s, calling for the United States to stay out of World War II, despite the spreading scourge of Nazism.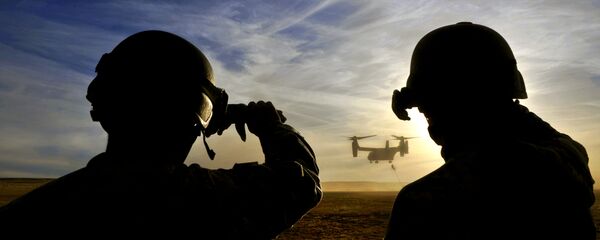 The candidate's speech called for a generally less interventionist use of the military, with a move away from influencing and policing world policy, providing security to European and Asian countries, and committing to regional conflicts with no endgame strategy.
Trump's calls for non-intervention were at times at odds with his muscular foreign policy propositions, including the wiping out of Daesh "so fast that they won't know what hit them," and plans to revamp the military, focusing on upgrading the US Navy and nuclear arsenal, in addition to addressing troop shortages.
The candidate's foreign policy stance focused not only on military policy, but also on economic and trade policy. The candidate's stated main objection to NATO is that the United States provides 78% of the funds and troops. Trump listed similar objections to the US military presence in Asia. He called for a renegotiation of trade deals, to bring an end to the $500 billion trade imbalance between the US and China.
In a stark departure from conventional foreign policy, Trump declared the benefits of "unpredictability," refusing to lay out the exact steps he would take to address the Daesh terror threat and other security challenges. The candidate blasted the Obama Administration for announcing troop deployments and strategy to America's enemies, claiming that "we tell them what we're going to do, it's insane."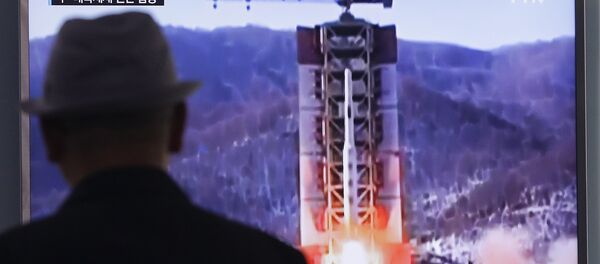 In response, mainstream analysts fired back at Trump, saying that he uses "unpredictability" to mask the fact that he doesn't have a plan. Trump responded to these charges by saying, "I know foreign policy, I know foreign policy so well, believe me, I went to the best schools and I'm a very smart guy."
Responses to his statement were, for the most part, unprintable, as Trump has already announced that "I have the best words."