As the US' first liquefied natural gas (LNG) shipment has reached Europe this week the question on everyone's lips is whether or not America's gas suppliers will "steal" the Russian gas giant Gazprom's European market share.
As of yet Gazprom supplies about one-third of the continent's gas, while Germany receives almost half of its gas from Russia.
Western media sources have already dubbed the arrival of the 970-foot-long Creole Spirit at Portugal's shores "a new era for energy on the continent" and predicted that the new trade relationship will "shake up the European market."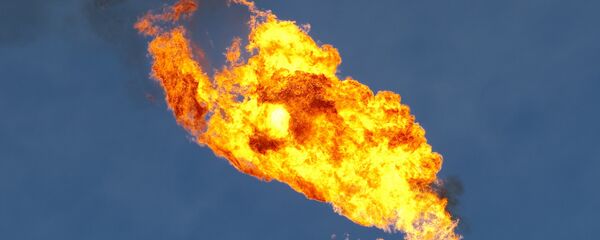 "Europe is expected to be a big market for American gas. The shale-gas boom has transformed the energy landscape in the US, and the country is now expected to become a net gas exporter in 2017," Georgi Kantchev and Miriam Malek of the Wall Street Journal
reported
.
Of course, Houston-based Cheniere Energy's LNG shipments are not yet a game-changer, but many more of them are on the horizon, according to Mark J. Perry, a scholar at the American Enterprise Institute and a professor of economics and finance at the University of Michigan's Flint campus.
"With five US LNG terminals under construction with a combined export capacity of roughly 10 billion cubic feet per day, many more LNG shipments are on the horizon. After all the export facilities become operational, the United States will become the third largest liquefaction capacity holder in the world after Australia and Qatar," he wrote in his analysis for the Hill.
"Earlier this year consulting firm Wood Mackenzie issued an estimate, projecting that 55 percent of US LNG volumes, or about 32 million tons per year, will be sent to Europe by 2020," Nick Cunningham of Oilprice.com energy news site underscored.
The US' LNG is also pretty reasonably priced: it costs $4.30 per million British thermal units (Btu), while Gazprom currently sells natural gas to Europe for $5.80/MMBtu, on average.
So, does this spell trouble for the Russian gas giant? It's unlikely, analysts note.
"Pipeline gas can be cheaper than LNG, because that gas has to be liquefied, shipped and re-gasified at arrival," Kantchev and Malek remarked, referring to the fact that, hypothetically, Gazprom can drop its gas price below $3.00/MMBtu.

Still, in her
interview with Sputnik
, Rapidan Group Director of Global Gas Leslie Palti-Guzman pointed out that European companies may choose to pay the higher price to shift dependence on Russian natural gas.
"On the European side… the utilities companies may decide to pay a kind of premium to diversify their supply mix, but that is their own decision," Palti-Guzman noted.
But it seems highly unlikely that businesses would cut their own throats by buying expensive LNG instead of cheap pipeline gas.
Moreover, Rui Almeida, energy analyst from Strategy&, part of the PwC network, suggested that Gazprom may follow in Saudi Arabia's footsteps by keeping gas production high and prices low to expel the US LNG out of the European market.
"Gazprom will be faced with either losing market share or lowering prices. And Gazprom has publicly said they will defend market share so the bet is on lowering prices. What we may see play out in gas is not dissimilar to Saudi Arabia's strategy in the crude market — going for market share, maintaining production to price out higher marginal cost producers namely US oil," Almeida told Sputnik.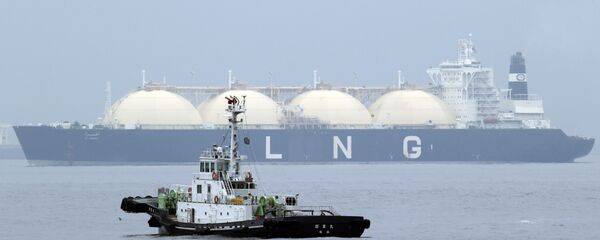 In addition, other traditional European gas suppliers — Norway and Algeria — have signaled that they will pump as much gas to Europe as they can.
Given this, American LNG will have a "hard time" competing with Europe's established gas suppliers.
Furthermore, Cunningham suggested that Gazprom "may expand pipeline connections to secure more buyers for a longer period of time," and referred to the Nord Stream 2 pipeline project aimed at expanding the existing conduit that funnels Russian gas into Germany via the Baltic Sea.
In any case, it is unlikely that the US will "steal" Russia's market share in the EU. According to BP chief economist Spencer Dale, during the next two decades Gazprom will continue to supply about 30 percent of European gas.
In his recent interview with the Russian RBK media outlet Spencer emphasized that Russia possesses serious competitive advantages over its "rivals," in particular, rich natural gas reserves, a competitive price and a developed pipeline infrastructure.
In a word, the US LNG by no means threatens Russia's position in the European market.