Earlier this month, the USS Donald Cook, approaching Russian waters in the Baltic Sea, was buzzed by Russian aircraft. Pentagon officials decried the incident, accusing the Russian pilots of performing "unsafe" maneuvers.
Over one week later and over 4,000 miles away, a US surveillance plane, encroaching on Russia's Pacific border, approached military installations along the Kamchatka Peninsula. Despite Washington's aggression, US officials again point fingers at the Kremlin.
"On April 21, a US Navy P-8 Maritime Patrol reconnaissance aircraft flying a routine mission in international airspace was intercepted by a MiG-31 Russian jet in the vicinity of the Kamchatka Peninsula," US Pacific Command spokesman Cmdr. Dave Bentham told the Washington Free Beacon.
Bentham went on to stress that the intercept was "safe and professional."
"Intercepts between the United States and other militaries occur often and the vast majority are professional," he said. "For intercepts that are deemed unprofessional, the US takes appropriate measures through military and diplomatic channels."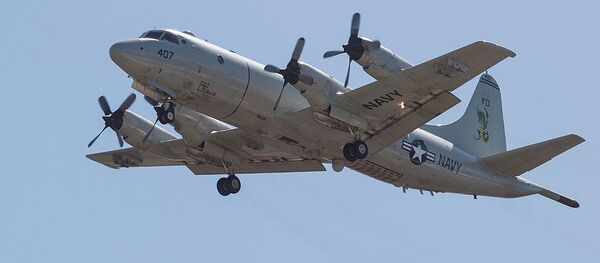 Retired Navy Capt. Jim Fanell was less measured in his criticism of the incident.
"The 50-foot closest point of approach by Russian Far East Mig-31 Foxhound interceptors to a US Pacific Fleet P-8 reconnaissance flight is an indicator the Russian Navy has likely transferred their first Dolgorukiy-class SSBN [submarine] to the Pacific fleet," he claimed, according to the Free Beacon.
"This clearly represents another clear and present danger to US national security," he declared. "[The] nation needs more ballistic missile and fast attack nuclear submarines, and fast."
Earlier this month, the Pentagon accused a Russian Su-27 of flying too close to another US spy plane operating in the Baltic, again a stone's throw away from Russia's borders. The Russian Defense Ministry acknowledged the incident, but denied unsafe that maneuvers were performed.
"The reports of foreign media saying that a Russian Su-27 allegedly flew in dangerously close proximity to a US RC-135 reconnaissance aircraft in the skies over the Baltic Sea on April 14 are not true," ministry spokesman Maj. Gen. Igor Konashenkov told reporters.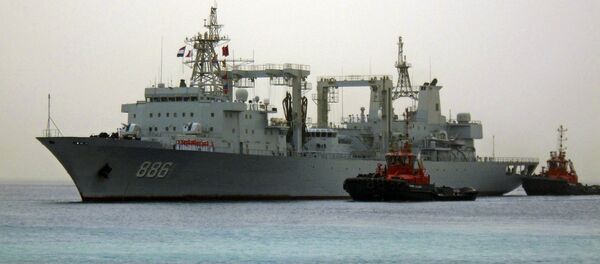 4 September 2015, 19:23 GMT
"To identify the target, one of the Su-27s of the Baltic Fleet aviation forces on duty was sent. It has performed its flyby and identified the object as a reconnaissance plane RC-135U of the US Air Force."
While Pentagon continues to complain of Russian "aggression," Kremlin defense forces respond in precisely the same manner that the US does when foreign military units approach its borders.
Last September, five Chinese naval vessels conducted drills in international waters near the coast of Alaska. While the ships did not violate international law, the Pentagon kept close tabs on the vessels.
"This is clearly a signal," retired rear admiral David Titley intimated to the Washington Post at the time.