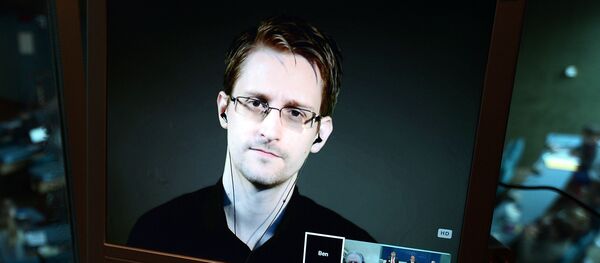 MOSCOW (Sputnik) — The German Interior Ministry estimates that the country received around 1.1 million registered migrants last year alone. According to the local media, German authorities estimate that the number of undocumented migrants currently staying in the country amounts up to 500,000.
"We need a proper registration, we have more than 100,000, may be even few hundred thousand of people that crossed our border without any registration. Seventy percent of migrants do not have any ID cards and, as we have witnessed in Brussels and Paris, Islamic State has used refugee routes to infiltrate and to import terrorists from Syria via Turkey," August Hanning said.
According to the former head of BND, Germany has done a lot in the past and keeps on "doing its best" to tackle the terrorist threat that a mass migration can pose.
Europe saw an unprecedented wave of migration with over 1.83 million arrivals from impoverished and war-torn regions in the Middle East and Africa last year. A number of the November 2015 Paris attacks and the March 2016 Brussels attacks suicide bombers and shooters were either Europeans who fought alongside extremists in Syria or foreign nationals who exploited the migratory route to perpetrate acts of terror.
Daesh jihadist group, outlawed in many countries around the world, including Russia, claimed responsibility for both attacks.