"Since I have been young I have been doing a lot of ballet and it was always pretty and the first time I saw golf and these beautiful golf courses, fresh air and a lot of nature. It was absolutely stunning and I was so amazed by that and it was something very new to me," Verchenova said.
© Photo : Victor Goryachev
Golfer Maria Verchenova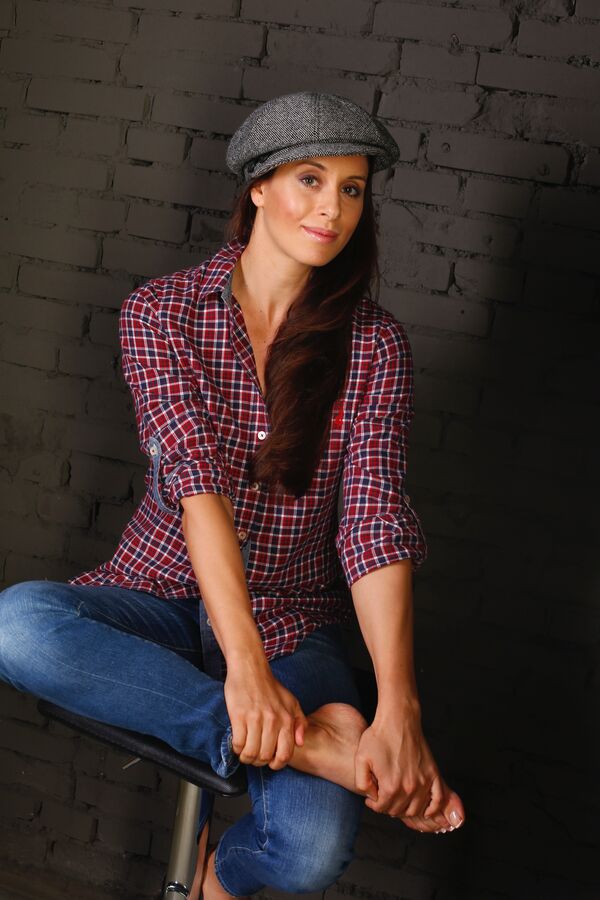 Golfer Maria Verchenova
© Photo : Victor Goryachev
Talking about the appeal of golf she added, "It was the beauty of this sport that had attracted me. The movement, how the player hits the ball. It's very fast and beautiful, you can almost say it's sexy but at the end of the day what's around you is even better."
© Photo : Anna Savko
Golfer Maria Verchenova
Golfer Maria Verchenova
Recalling how her father helped her pursue love of golf, the athlete said, "My dad brought me to play golf during the summer. I was playing for the Russian team before I turned pro."
Looking at the cost of this game and how expensive it is to pursue golf in Russia, Verchenova explained that golf is a very new sport in Russia. "We pretty much just started. We build many courses around Moscow and there are a few courses in Moscow as well, but it's still very new and it is expensive as it is an elite sport."
"In Russia it is expensive to buy clubs and to play golf in Moscow but when you go abroad like the United States or England where they have kids playing in school and it is part of their school program and it's for free with every second kid playing golf, then you understand that it is a kind of lifestyle."
"Russia needs another ten years before it gets into the kind of sports where we can speak about that every second or fifth kid is going to play golf and it's not going to be so expensive," the golfer explained.
Regarding the specific conditions that are needed to be good at golf Verchenova said, "You have to enjoy it."
"The first rule is that golf is a game, when you turn professional you realize that it's your job now but before that point it's a game and you got to enjoy it and play it every day and it's something that you can play together with your family and it can be more than just hard work every day, so you got to love this game."
In order to be good at golf she said that one needs to have good coordination. "You have to have lots of feelings in this game. You got to have power and coordination.
Special training is a must every day. We have a gym and a coach who trains me specifically for golf. There is also a mental coach, although I don't have a mental coach at the moment, but there are so many things."
She noted that there is a special diet that she sticks to and there are many specific little things that one needs to add to their lifestyle to be good at golf.
© Photo : Anna Savko
Golfer Maria Verchenova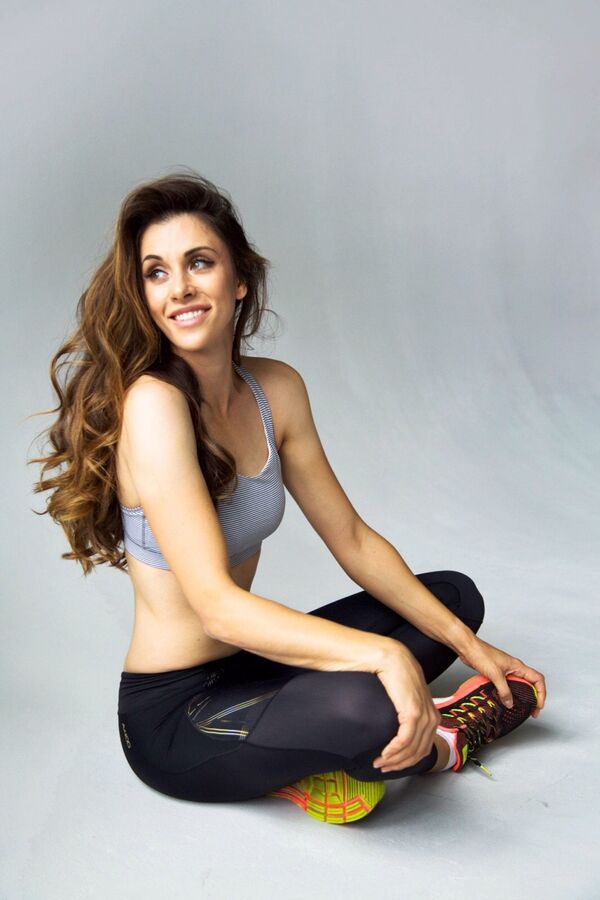 Golfer Maria Verchenova
In response to a question on whether she ever wanted to represent another country or play golf for another county Verchenova said, "No, because I have always been a Russian girl and now I am going to represent Russia in the Olympic games and for me it is such an honor."
Verchenova has also done a number of photo shoots for famous US magazines such as Maxim. "Photo shoots were always a part of my work because when you play you are a public person and people want to know more about you and you end up doing it. I enjoyed it but it takes up a lot of my time so you are there for five or six hours. I never wanted to be a model because I always felt like an athlete and it is completely different."
© Photo : Anna Savko
Golfer Maria Verchenova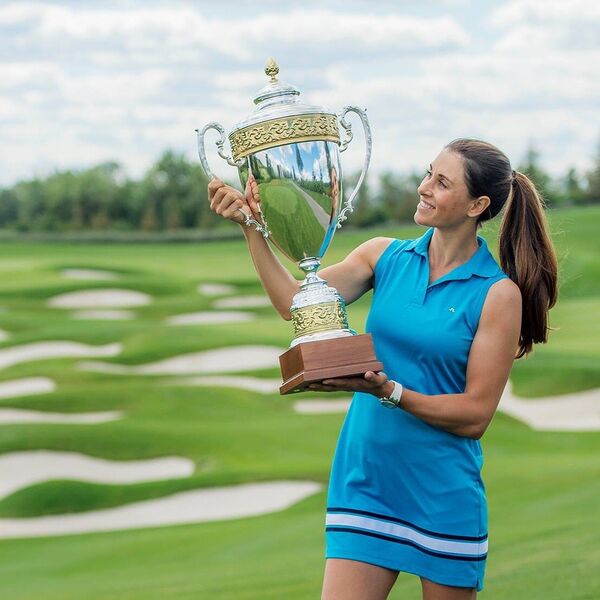 Golfer Maria Verchenova
She further said, "I want to see myself in sports magazines so maybe in Women's Health or Shape or somewhere where I can really say something which belongs to me, what I feel, how I play, what I do every day, what kind of food I eat, what is health for me and so on. So that way it's going to be really me and not some girl who has been photo-shopped twenty times."
Regarding how to increase popularity of golf in Russia, Verchenova said, "We should get more professionals who participate in the big tournaments like the Olympic Games, British Open, US Open and that's how the golf game is going to become more popular."