MOSCOW (Sputnik) — The Russian Defense Ministry has commenced flight tests of the UAE-made United 40 military unmanned aerial vehicle (UAV), a source familiar with the situation told RIA Novosti Friday.
"Tests of the UAE United 40 drone have started in the Chkalov State Flight Test Center of the Russian Defense Ministry," the source said.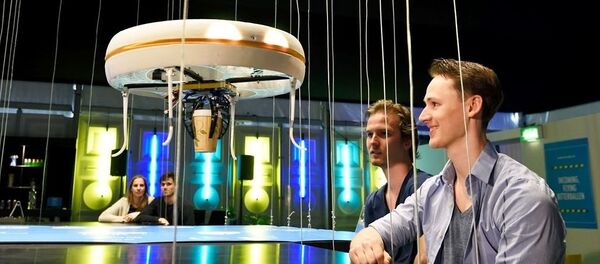 Adcom Systems, the manufacturer of the medium altitude long endurance (MALE) UAVs, announced arrangements to supply the United 40 to Russia in 2013. The tests of the UAVs were subsequently postponed at the Russian Defense Ministry's request.
According to the manufacturer, United 40 is designed for strategic missions such as near real time combat assessment, battle damage assessment and intelligence preparation of the battlefield. It may also be used for reconnaissance operations and humanitarian aid missions as well as border surveillance and communications relay.