The Democratic frontrunner, according to the author of "Queen of Chaos: The Misadventures of Hillary Clinton," has always favored the military approach to diplomacy. Yet the issue has been absent from the primaries.
"What is still lacking in this campaign is clear denunciation of the very worst of Hillary Clinton's many negative traits: her eagerness to go to war. And it is not merely Hillary who needs to be defeated: it is the entire militaristic power structure she represents," Johnstone wrote for CounterPunch.
In a recent interview with Il Giornale, Johnstone also spoke about Clinton's dislike for Russia under President Vladimir Putin. The journalist maintains that the former first lady is in general hostile towards any leader who does not play by Washington's rules.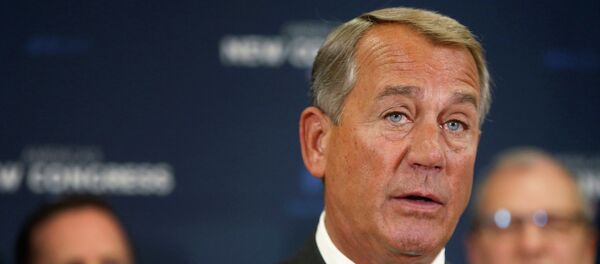 Putin in this respect is a fine case in point. His presidency came in sharp contrast to that of his predecessor Boris Yeltsin with regard to Russia's relations with the US.
Putin has been a staunch advocate of a multipolar world order that is built on international law and national sovereignty. Hillary, Johnstone observed, also dislikes Putin for his policies that put Russia's national interests first. In addition, the Russian president has prevented the US from gaining economic control over Russia's vast resources, she added.
Johnstone also criticized Clinton for her role in destabilizing the Middle East, for her habit of not telling the truth (recall the Bosnia sniper fire story that never happened), for her dualistic worldview that divides everyone into friends and enemies.
"The occasion of this campaign should be seized not only to expose the lies of Hillary Clinton, but also to seek freedom from America's seven decades of subjugation to the military-industrial complex and its organic intellectuals who never cease conjuring up 'threats' and 'enemies' to justify the war economy," the journalist observed.
A recently released poll, by Rasmussen Reports, shows that both Clinton and Donald Trump, the GOP frontrunner, would receive 38 percent of the vote. Interestingly, 16 percent of responders said they would support a third-party candidate, while 6 percent noted that they would stay at home, if Clinton and Trump are the only candidates.