"The investigation concluded that certain personnel failed to comply with the rules of engagement and the law of armed conflict, however, the investigation did not conclude that these failures amounted to a war crime," Votel said.
The United States has taken administrative and disciplinary measures against the individuals involved in the Kunduz hospital bombing in Afghanistan, commander of US Central Command (CENTCOM) Army Gen. Joseph Votel announced on Friday.
"The investigation identified 16 US service members whose conduct warranted consideration for appropriate administrative or disciplinary action, including a general officer."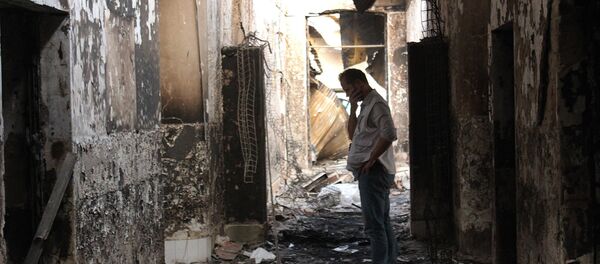 "General Campbell also issued a revised tactical directive and targeting standard operating procedure to address this situation."
The MSF president, Meinie Nicolai, commented on the CENTCOM's statement.
"Today's briefing amounts to an admission of an uncontrolled military operation in a densely populated urban area, during which U.S. forces failed to follow the basic laws of war."
On October 3, 2015, a US AC-130 gunship aircraft shot 30mm cannon shells for 30 minutes into a Doctors Without Borders hospital in the Afghan city of Kunduz, killing more than 40 medical staff and patients, including children.
Following the attack, Doctors Without Borders called the incident a war crime, while US forces Commander in Afghanistan Gen. John Campbell later said that the Kunduz bombing was an avoidable mistake caused by human error.
The Obama administration has apologized for the incident and vowed to compensate the families of those killed.