MOSCOW (Sputnik) — On Thursday, the international humanitarian group Doctors Without Borders (MSF) announced that at least 14 people were killed overnight in an airstrike on the al-Quds hospital in Aleppo, which has been mired in heavy fighting in recent days.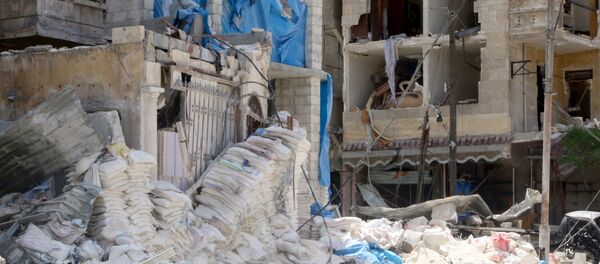 "Deadly airstrikes on a hospital and a clinic in Aleppo show a disregard for civilian life and may amount to war crimes… Deliberate or reckless attacks against civilians and civilian structures committed with criminal intent are war crimes," Human Rights Watch (HRW) said in a statement Saturday.
The organization called on the UN Security Council to investigate the incident.
"As the ceasefire frays, Syrian civilians are again paying the price in blood… The UN Security Council should act immediately over the attack on al-Quds Hospital and demand an inquiry to determine who is responsible," Philippe Bolopion, HRW's deputy director for global advocacy, said as quoted by the organization.
Syria has been mired in civil war since 2011, with government forces fighting numerous opposition groups, including the Western-backed allegedly moderate factions, as well as terrorist formations.