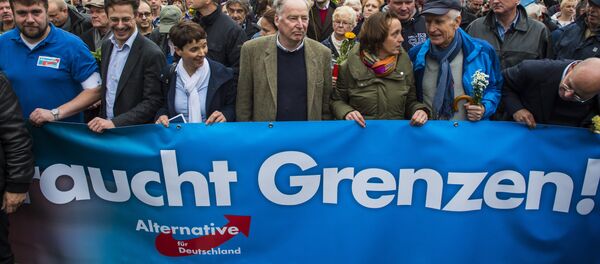 Some 1,500 left-wing protestors took part in demonstrations against the populist, right-wing,
Alternative for Germany
(AfD) in Stuttgart on Saturday, around 400 of whom were arrested after clashes with police, regional television channel
SWR Fernsehen reported
.
Shortly before 7am, "Many violent, masked, left-wing extremists attempted to gain entry to the exhibition center," and prevent the conference from taking place, a police spokesman told SWR Fernsehen.
The protestors also attempted to block access to the exhibition center's multi-storey car park. 
Some of the protestors were armed with iron bars and planks of wood, and some attacked police with Bengal lights (a kind of firework), and flares.
Around 1,000 police officers had been stationed around the conference since dawn, equipped with water cannon. Eyewitnesses told SWR Fernsehen that the police used pepper spray to subdue some of the protestors.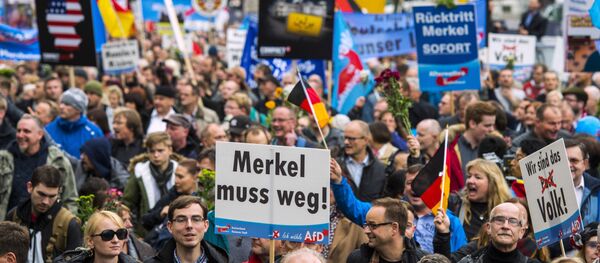 Following the clashes with police in the vicinity of the conference, demonstrators moved their protests to local highways, in some cases blocking roads with burning tyres in an attempt to stop traffic from making its way to the conference. 
The start of the AfD conference, at which the party is set to define its party manifesto ahead of Germany's federal elections next year, was delayed by one hour as a result of the protests.