The F-35 joint strike fighter is no stranger to controversy, and after spending billions to repair systems as critical as the aircraft's engine, there remains another major stumbling block. Reports by the Government Accountability Office (GAO) and the DOD Inspector General have shown the plane's onboard Autonomics Logistics and Information System (ALIS) program to have systemic issues.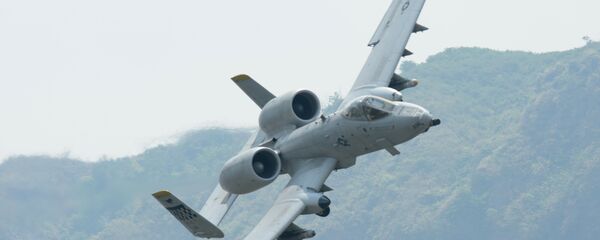 The program is responsible for realtime tracking of the health of individual aspects of an operational F-35. Considering its crucial role, the US Marine Corps has proven surprisingly blasé about the software problems.
"I am more than satisfied with it and seeing it grow and seeing it change. There's not as much troubleshooting anymore so maintenance times are definitely up," one Marine mechanic told Defense News, insisting that the repairs of the ALIS are making progress.
But the details of the GAO report should give the Pentagon cause.
"Users are concerned that ALIS' current design results in all F-35 data produced across the fleet to be routed up to the Central Point of Entry and then to the Autonomic Logistics Operating Unit, with on backup system or redundancy," the report reads.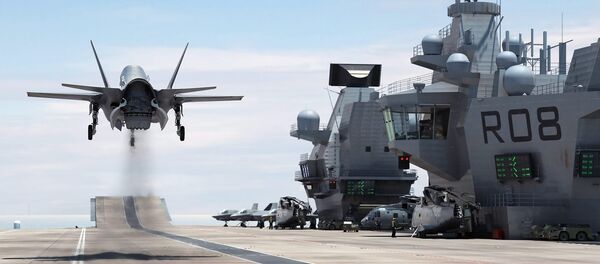 In other words: "If either of these fail, it could take the entire F-35 fleet offline."
Older planes use standalone onboard systems to perform normal functions. But designers of the F-35 wanted to ensure that the next-generation of aircraft could take advantage of networking capability. With all ALIS servers connected through encrypted military channels to a central hub, the system allows the operating status of all F-35s to be monitored and coordinated in real time.
But channeling all of the plane's operations through a single data hub – one without any backup system – leaves the Pentagon's entire fleet vulnerable. The GAO report expressed concerns that even a happenstance power loss "could adversely affect fleet operations."
Some US military officials have downplayed the concerns, insisting that while an error in the broader ALIS system would be inconvenient, it would not be as crippling as the GAO report claims. The F-35 joint program office suggests that an ALIS failure would simply require repairs to be tracked manually, adding that normal functionality would remain.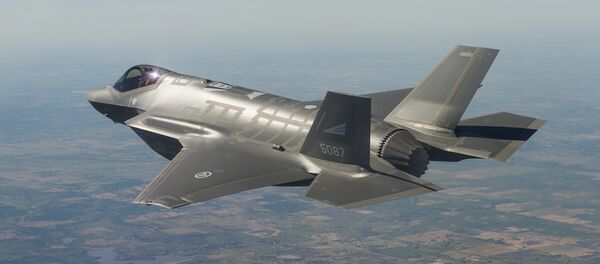 "All of the issues mentioned are well known to the JPO, the US Services, International Partners and our Industry team," JPO chief LT. Christopher Bogdan wrote in response to the GAO report.
"Overall, the F-35 program is executing well across the entire spectrum of acquisition, to include development and design, flight test, production, fielding and base stand-up, training, sustainment of fielded aircraft, and building a global sustainment enterprise."
But Gen. Ellen Pawlikowski, chief of Air Force Material Command, points out that while the F-35s could still function, they would do so at a severe disadvantage.
"I don't need ALIS to put fuel in the plane and fly it, [I can] take a part and replace it if I have the spares there. But somewhere along the line I've got to tell ALIS that I did it so that the supply chain will now know that that part has got to be replaced," Pawlikowski said, according to Defense News.
"You can turn on your laptop, you can use it, you can turn it off and never be on the internet. But eventually there is stuff you want to send out by email, eventually there are things you may want to put on your Google drive."