On Sunday, it was announced that Angel had put in his resignation as chief of staff to Sheriff Jim McDonnell, which the department accepted.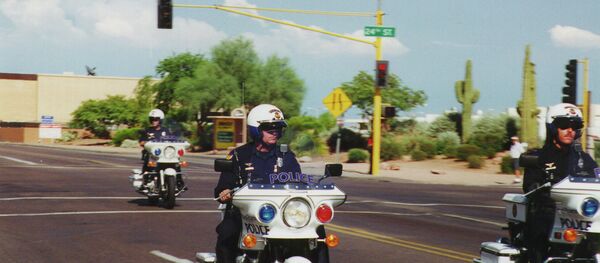 The email scandal stems from messages Angel sent in 2012 and 2013, which made hateful references to Muslims, women, Latinos and other groups. The emails were obtained by the LA Times using the California Open Records Act. 
"I took my Biology exam last Friday. I was asked to name two things commonly found in cells. Apparently, 'Blacks' and 'Mexicans' were NOT the correct answers," one of the emails read.
"Another email ridiculed concerns about the racial profiling of Muslims as terrorism suspects. A third included the subject line, 'How dumb is dumb?' and listed 20 reasons 'Muslim Terrorists are so quick to commit suicide,' including 'Towels for hats,' 'Constant wailing from some idiot in a tower' and 'You can't wash off the smell of donkey,'" the Times reported.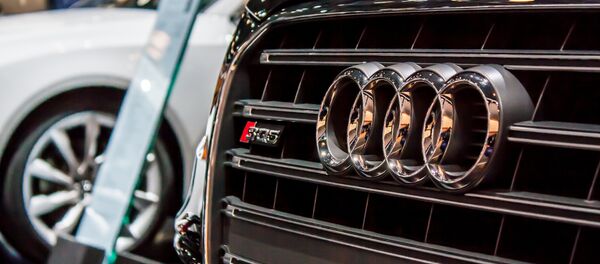 8 October 2015, 20:31 GMT
In response to the backlash, the Sheriff's Department announced that they will be conducting random email audits and implementing new policies aimed at reducing bigotry and racism on the force.
"Despite the Sheriff's Department's many recent efforts to fortify public trust and enhance internal and external accountability and transparency, this incident reminds us that we and other law enforcement agencies still have work to do," McDonnell stated in a press release.
Angel told the Times that his reasoning behind continuing the lowest-common-denominator race and cultural attitudes was pretty simple, as he had not expected to get caught.
"Anybody in the workplace unfortunately forwards emails from time to time that they probably shouldn't have forwarded," Angel told the Times. "I apologize if I offended anybody, but the intent was not for the public to have seen these jokes."