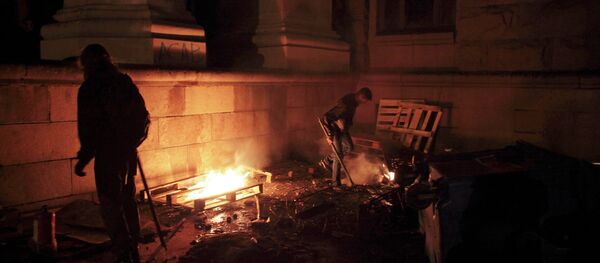 LUGANSK (Sputnik) — The victims of the May 2, 2014 attack in the southern Ukrainian city of Odessa were remembered Monday at an event in the breakaway Lugansk region.
The memorial service called "Memory Candle" was attended by Igor Plotnitsky, the leader of the self-proclaimed Lugansk People's Republic, who condemned the government in Kiev over its alleged involvement in the killings of 48 people who burned to death in Odessa's House of Trade Unions.
"Today, we commemorate our people who were burned in Odessa. This fire consumed not only our people but also the independent Ukraine, because a state that burns its own people cannot belong to the people or defend their rights," Plotnitsky said.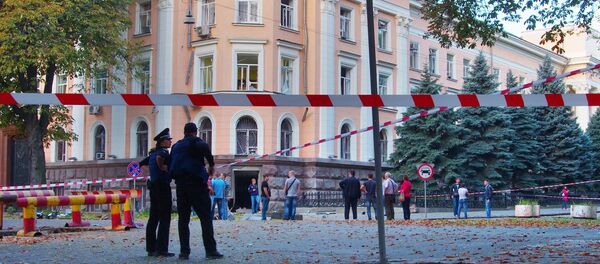 The deadly blaze erupted when dozens of anti-Kiev protesters took refuge inside the House of Trade Unions in central Odessa after fleeing from pro-Maidan revolution radicals and football hooligans. The radicals hurled Molotov cocktails inside the building, setting it on fire.
Forty-eight people died and more than 250 were injured in the fire. The Odessa violence came three months after the overthrow of the Ukrainian government, with Lugansk refusing to recognize the new Kiev authorities. No perpetrators have been brought to justice.