MADRID (Sputnik) — Spain's King Felipe VI has signed a decree to dissolve the parliament and appoint holding of snap general elections on June 26, as the local political parties failed to form a government before a May 2 deadline, local media reported Tuesday.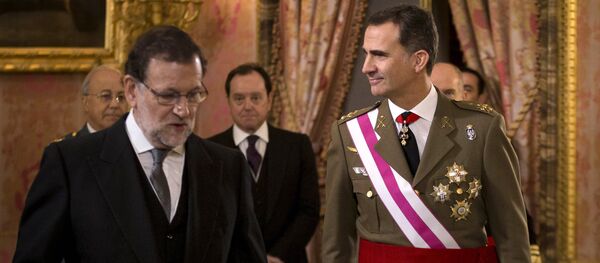 According to the 24 Horas TV channel, the king announced the signing of the decree earlier in the day to the president of the Spanish parliament's lower house, Patxi Lopez.
The decree is expected to be published on the website of the official gazette of the Government of Spain later on Tuesday, and then the document will enter into force officially.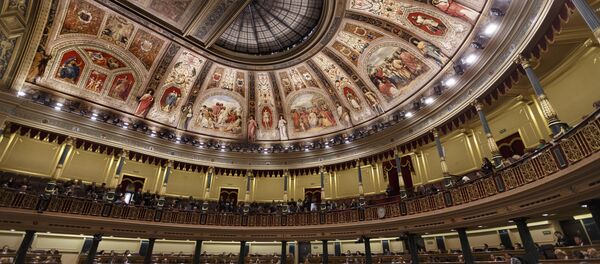 In December, Spaniards voted in general election that ended the established two-party system, which existed for more than three decades. The People's Party (PP) won 123 seats in the lower house of parliament, 64 less than in the previous election. The Spanish Socialist Workers' Party (PSOE) won 90, and left-wing Podemos came third, securing 69 seats. At least 176 seats are required for a parliamentary majority to form a coalition government.
In late April, major political parties recognized the failure to break a 4-month deadlock in picking a prime minister.