WASHINGTON (Sputnik) — The US authorities are concerned by the situation in the Syrian city of Aleppo as the ceasefire in the country continues to wear out, White House Press Secretary Josh Earnest said in a briefing on Tuesday.
"The United States is concerned by the continued escalation of violence in and around Aleppo," Earnest stated. "The security situation there…is deteriorating. It is an indication that the cessation of hostilities is continuing to fray."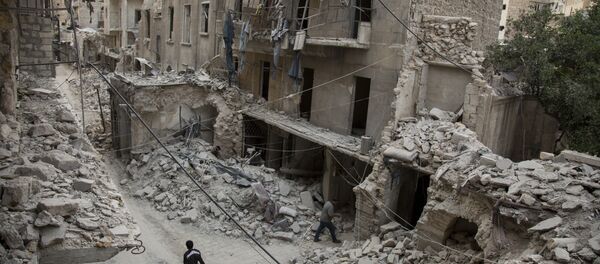 Earlier on Tuesday, the command of the Syrian Armed Forces said militants have boosted the intensity of their offensive on Syria's Aleppo amid the ongoing negotiations to include the area in the "silence regime" brokered by Moscow and Washington.
The ceasefire, negotiated with the help of the United States and Russia, has been in place in parts of Syria since late February. A new truce was hammered out last Friday for Damascus and the northern Latakia province.