MOSCOW (Sputnik) — According to the spokesman, groups claiming to be part of the opposition have on several occasions turned out to be affiliated with al-Nusra Front terrorist group, which is "doing everything possible" to derail the peace process.
"Aleppo is kind of a complex layer cake, but the most part is controlled by government forces. A part of the region is controlled by Jabhat al-Nusra, another part is controlled by the so-called opposition," ministry spokesman Maj. Gen. Igor Konashenkov said.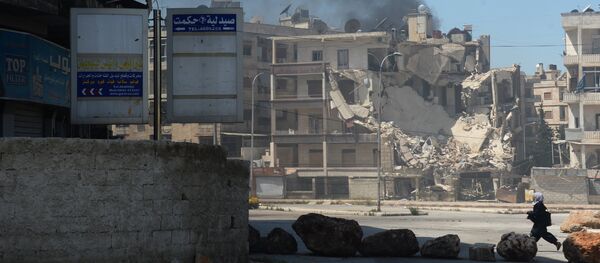 The silence regime can be a prelude to a full cessation of hostilities if there is mutual interest among the parties, Konashenkov said, though terrorists continue attacks to provoke different sides to the conflict.
"It is necessary to understand that the silence regime envisions that if a provocation has taken place for no apparent reason, one should try not to respond…but here, when dozens of rocket attacks are deliberately carried out against civilian homes and over 300 militants mobilize, as it recently happened, this is not a provocation, but serious hostilities," he said.