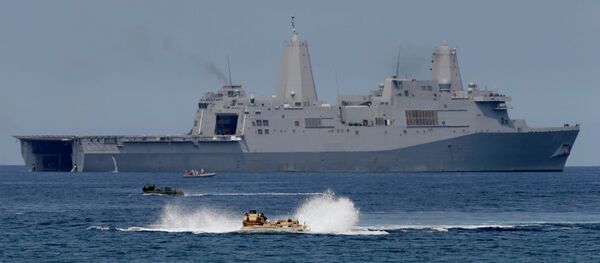 BEIJING (Sputnik) – Three Nanhai Fleet vessels – the Hefei missile destroyer, the Sanya missile frigate and the Honghu supply ship – left a naval port in Sanya, Hainan Province earlier in the day, the Xinhua news service said.
The warships are expected to be joined by the Lanzhou and Guangzhou missile destroyers and the Yulin missile frigate, the outlet adds.
The fleet, with three helicopters and dozens of "special warfare" troops, will be separated into three groups that will sail into the South China Sea, the eastern Indian Ocean and the western Pacific to conduct drills.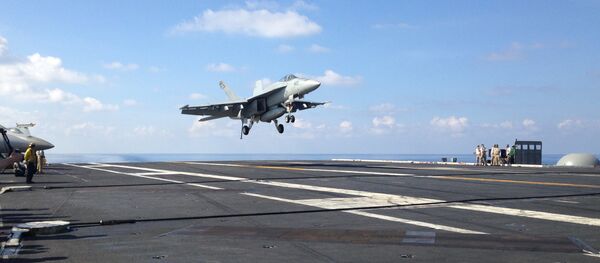 It is reported that the fleet will mobilize the naval air force and coastal units stationed in the Xisha islands (Paracel Islands) and the Nansha islands (
Spratly
), as well as the Beihai Fleet forces.
The military exercises are conducted against the backdrop of heightened tensions along the disputed South China Sea. The littoral nations of Brunei, Malaysia, Vietnam, the Philippines and Taiwan lay claim to a number of islands and maritime areas in the sea.
Beijing considers the Xisha and Nansha its territory, maintains that activities on these islands and surrounding waters fall under Beijing's sovereignty, and rejects US accusations of militarizing the South China Sea as groundless.