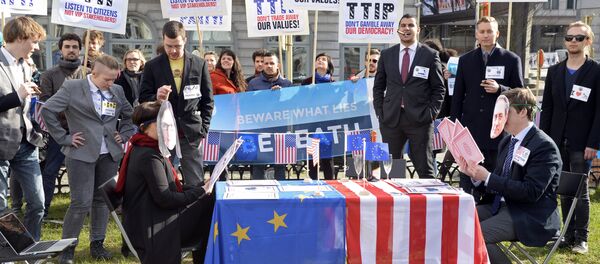 MOSCOW (Sputnik) — Russia, Germany, France and Ukraine, the group of four countries – dubbed "Normandy Four" after their leaders met during WWII Normandy landings' anniversary celebrations in northern France – has been holding regular meetings on the Ukraine conflict since June 2014.
"I think that European countries' national interests should prevail and Europe's interests should prevail. Just like Europe wishes to prove to everyone that it is able to help solve the Ukrainian crisis together with us, without interference from overseas, so to speak," Lavrov said.
"I think that Europe will gradually show more independence here, as with the Transatlantic Trade and Investment Partnership (TTIP). Attempts to silently formalize all this have failed, and European leaders are forced — under public pressure — to say that the current version does not suit them," he added.