MOSCOW (Sputnik) — Lavrov said he had met with US Secretary of State John Kerry twice since last December, in addition to 25 phone calls.
"So there is no lack of communication. Neither do we feel isolated, as our partners like to claim. But, despite such tight contacts with the Americans, they keep whispering in other countries' ears that they should stay away from us," Lavrov said.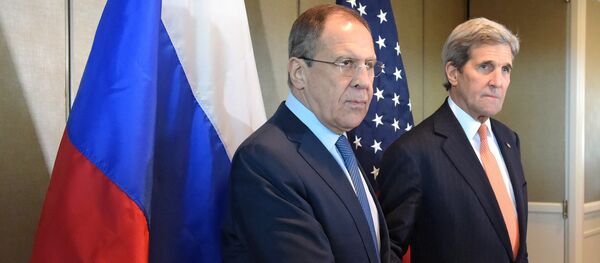 "Other partners of ours have been telling us during their visits that they had to ignore US demands that they called off the trip," Lavrov confessed.
Lavrov said that he does not plan going to the United States for an official visit any time soon.
"I stay in close touch with [US Secretary of State] John Kerry. I don't have plans to go to Washington, let alone on an official visit, because it is not the official event that is important but the practical work that gets done during working visits, and that is what we are on at the moment," Lavrov stressed.