MOSCOW (Sputnik) — On Wednesday, the European Commission recommended the implementation of a visa-free regime with Turkey as part of the EU-Turkey deal on migration.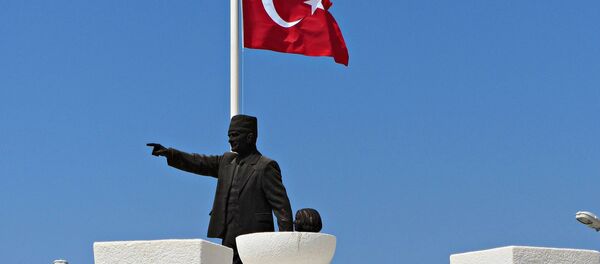 While 33 percent of Germans support the measure, 62 percent oppose allowing Turkish citizens to enter Europe without a visa. Respondents were also opposed to the
migration deal with Turkey
, with 57 percent against the accord and 39 percent in favor, results of the poll, which was published by the ARD broadcaster, revealed.
In mid-March, the European Union and Ankara agreed on a deal under which Turkey pledged to take back all undocumented migrants who arrive in the European Union through its territory in exchange for Syrian refugees accommodated in Turkey, on a one-for-one basis. In return, the 28-member bloc pledged to accelerate the Turkish EU accession bid and introduce a visa-free regime between Turkey and Europe.
Turkey has yet to meet EU requirements on human rights, press freedom and minority treatment before qualifying for the free travel deal.