MOSCOW (Sputnik) — Clinton has come under intense scrutiny for using a personal server and email account for official purposes during her tenure as secretary of state from 2009 to 2013. An investigation has found that Clinton shared more than 100 emails about highly classified US government programs and other sensitive information via her unsecured communications, contrary to established rules.
"Based on information learned during discovery, the deposition of Mrs. Clinton may be necessary," Emmet Sullivan, a judge on the US District Court for the District of Columbia, wrote in an order on Wednesday.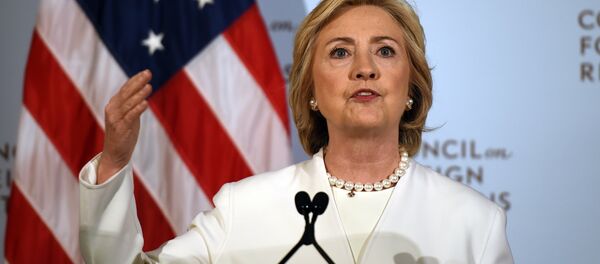 30 January 2016, 00:54 GMT
According to the order,
Clinton
may be obliged to answer questions under oath.
The order came in the course of a lawsuit lodged by the watchdog group Judicial Watch, which is seeking records about the employment status of Huma Abedin, who reportedly had several other jobs while formally working at the State Department as Clinton's part-time aide. She was reportedly overpaid almost $10,000 for unused leave when she left the government.
Apart from Clinton, at least six current and former State Department employees will be required to answer questions from Judicial Watch.