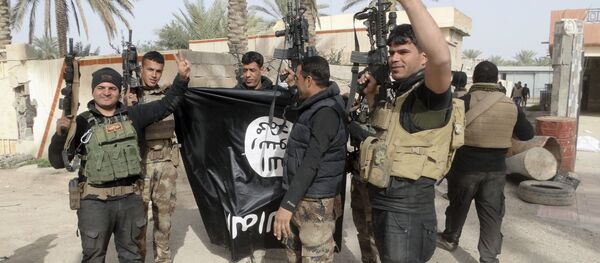 MOSCOW (Sputnik) — Russia's Western partners are not ready to recognize the Syrian Jaysh al-Islam and Ahrar ash-Sham groups as terrorist organizations, Russian Deputy Foreign Minister Gennady Gatilov said Thursday.
"We have called for this and submitted a relevant proposal to the sanctions committee, so that they [the groups] would be added to the list of terrorist organizations, but so far, our Western partners are not ready for this," Gatilov told RIA Novosti.
In April, Russian Foreign Minister Sergei Lavrov said that Syrian opposition groups Ahrar ash-Sham and Jaysh al-Islam shared the same ideology as Daesh, which is outlawed in Russia, the United States and many other countries.
Ahrar ash-Sham and Jaysh al-Islam groups, which are included in the Syrian opposition's Riyadh-backed High Negotiations Committee (HNC), have been repeatedly accused of continuation of hostilities in war torn Syria in violation of the ceasefire mediated by Russia and the United States since February.
Chemical weapons had previously been deployed by rebel groups in Aleppo and the Jaysh al-Islam group stated that it had deployed "forbidden" weapons.
In early March, the Kurdish People's Protection Units (YPG) stated that Syrian opposition Ahrar ash-Sham shelled the Sheikh Maqsood neighborhood using white or yellow phosphorus munitions.