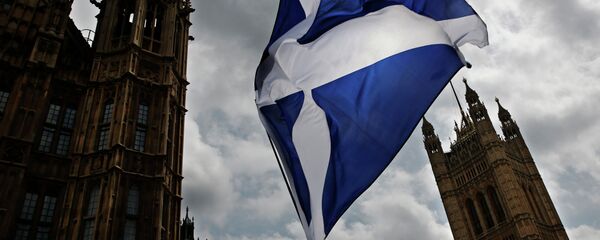 EDINBURGH (Sputnik) – Earlier in the day, Scottish National Party (SNP) leader and First Minister Nicola Sturgeon said she still wanted Scotland to be independent, but the decision was up to the Scottish people.
"I don't doubt that Scotland will become independent, but it is not for the Green Party, or the SNP or the unionist parties to say when that decision will be put to the test. It may not happen immediately, but maybe sooner rather than later," Finnie said.
In 2014, Scottish voters rejected a motion to break away from the United Kingdom by a margin of 55 percent to 45 percent.
The SNP won most seats in the Scottish parliament in a legislative election on Thursday, the final results have showed. It grabbed 63 seats, falling 2 seats short of a majority, and is now expected to negotiate a coalition deal.