BEIJING (Sputnik) — The event took place in Nanguan Park, located near the Russian Culture Center in Beijing. The city's authorities allowed only up to 50 people to take part in the march.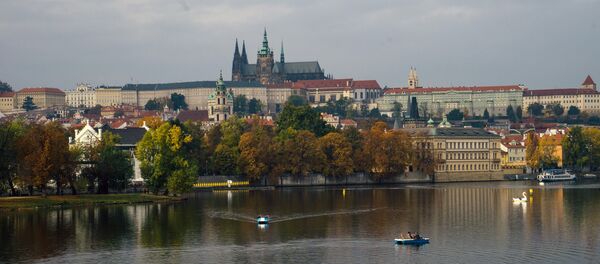 Participants arrived to the event with pictures of their relatives, who fought in the war, and marched through the park singing World War II songs. Organizers handed out Saint George ribbons, symbolizing the Soviet contribution to the Allied victory in World War II, in the park.
The Immortal Regiment is a patriotic initiative that commemorates WWII soldiers in marches held across Russia and other countries in early May. During the marches, people carry photographs of their ancestors who participated in the war. Some 12 million people have participated in the 2015 Immortal Regiment march throughout Russia.
This year, commemorative marches are planned in the US, Canada, Germany, France, the United Kingdom, Spain, Switzerland, Estonia, Latvia, the Czech Republic, Lithuania, and many other countries.